Winter is a tough time for most of us, and even more so for your home. If you think that your skin and hair is suffering from the cold weather, just imagine what your house must be going through – and it's going to show by the time spring is back. Luckily, there are a few things you can do to prepare your home for winter before cold weather is upon us for good.
RELATED POST: 5 Smart Patio Ideas to Keep You Warm This Winter
It will make your house a bit easier to keep it nice and maintain it throughout the winter months, and you might even be able to enjoy the season a bit more.
Take a look at these practical tips on how to prepare your home for winter.
First: Care for its exterior
The roof of your home should be in perfect health before the rain starts. So make sure that you've taken care of this, first of all. You don't have to climb up there yourself, though, unless you're particularly handy; just get ahold of some local roofers, and they'll be able to fix it up for you.
While it may not need to be fixed at all, it's a good idea to look at it in any way. If it should have a slight damage, the months ahead will only make it worse. And you really don't want to call those roofers when everybody else is doing it.
Plus, a problem with the roof can easily lead to bigger problems unless you fix it. Leaks and drafts are bad enough. But heavy wind may make your roof a bit of a hazard to the general passerby.
Make sure that you attend to those gutters as well, by the way, to avoid having leaves and mud clogging it up in the middle of fall. This you can easily do yourself, though, so have a look at this article and get started right away.

Next: Clean up in the garden
If you love the sight of a fresh garden in bloom when spring arrives, it's a good idea to care for it a bit now before winter sets in. Remove any fallen fruit from the ground and tidy up in the garden shed. But allow the leaves to stay on the lawn to protect it from frost and snow.
You should also try to leave the berries intact on your bushes so that your garden birds are able to snack on them during the winter. That way, you're looking out for more than just your home as the wildlife in your area could also use some loving care when it's cold outside.
Remember that a little hedgehog may try to seek shelter in your garden shed to survive the cold. So clear away anything that they may get tangled up in or hurt. Keep this in mind when spring comes as well, by the way, and go through the shed carefully.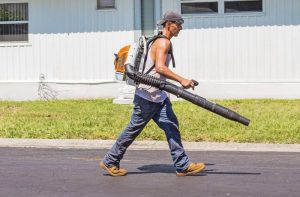 Decorate for fall
Finally, when your home is ready on the outside, you can start to make it look nice and cozy on the inside. That's one of the things we love about the cold months. Being inside is suddenly acceptable. And the cozier you manage to make it, the more you're going to enjoy the season.
The color palette for fall is undeniably a bit different than that of spring and summer. Get in the mood by treating your home to some fluffy burgundy pillows. Or a couple of throws and cozy slippers for the whole family.
Remember that there are so many comfort dishes to cook up during the cold months ahead as well. So treat yourself and your family to some of fall's famous crockpots before it's too warm outside again. That way, you can cuddle up inside when the rain is pouring. Then feel confident that your home looks great both on the inside and on the outside. Now you should at least be in the mood for fall by the time Halloween knocks on the door.
Getting into the habits of fall and winter is part of what makes us love the season so much. Sinking into a warm bath, lighting candles when it's dark outside, and eating warm porridge for breakfast. Or buying a lot of chunky and soft sweaters. It's the kind of stuff summer simply can't compete with.
---
This author offered some gentle reminders of tasks that still need to be done in my own yard. How about you? Have a happy DIY day!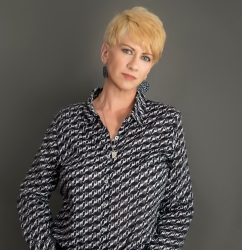 Latest posts by Deborah T
(see all)