You might not be able to prevent storms or natural disasters. However, you can prepare your home and family to ride out the storm in relative safety.
You may work hard to keep your home safe from threats like thieves, but is this all you need to do? The fact is that we don't need to just protect our home from the troublemakers, but we've got to make sure it is strong in the face of natural disasters.
Natural disasters like tornadoes, floods, and wildfires affect millions of people every year. With the rate of natural disasters rising, it's vital to have a good look at your home and see if it is properly protected from natural disasters.
8 Ways to Protect Your Home from Natural Disasters or Storms
Have you prepped your home to face the worst weather scenarios? If not, you should consider a few of the following techniques.
1 – Install Strong Garage Doors
If your garage door cannot tolerate high winds, it will easily blow off during hurricane season. It is important to remember that if high winds make their way into your home, this causes a build-up in pressure that may cause the roof to fly off. You need to install garage doors that can withstand up to 130 mph winds. Iron doors are of the strongest forms of defense, you can click here for more information on them.
2 – Bolt the House to the Foundation
Earthquakes are so strong they can separate the home from the foundation, which can cause thousands of dollars in damage. If you live in an area that experiences earthquakes all too frequently, you need to bolt it to the foundation. A professional can bolt the sill plate of the home to the foundation using anchor bolts. This means the home will withstand any tremors.
3 – Bolster Your Cripple Wall
A cripple wall is a wall that creates the crawl space beneath the first floor of the property. These walls are weak, and cannot withstand earthquakes, so they start to shift at the whiff of any tremor. By adding support to this wall, it will prevent damage, and you can easily support it by adding wood boards between the studs.
4 – Install Backflow Valves
Flooding can push the sewage backup into the home through the drain pipes, causing a major health hazard and damage to the property. The backflow valve blocks sewage from flowing backward, so you won't experience this horrible sensation arising from a flood.
5 – Securing the Chimney
Adding a diagonal steel brace to the temperature will ensure it does not crumble if there is a sign of an earthquake. Even if your home study, the chimney could fall over and cause damage or injury.
6 – Hurricane Straps
These can help keep the frame of your home intact during a hurricane. Hurricane straps are made of galvanized steel, which connects the roof to the wall, and the second story to the first story and can withstand winds up to 100 miles per hour, and you can find out more about them here.
7 – Covering Crawl Spaces With Wire Mesh
If you live near any wildfire areas, wind can blow embers into the home, so you need to seal off entry points, including your crawl spaces.
8 – Get Homeowners Insurance
One of the simplest forms of protection in the event of a natural disaster, a solid insurance policy will provide cover. Make sure that you get the right policy, and always read over the information. It's far better to be overprotected, as many basic policies do not cover certain types of damage.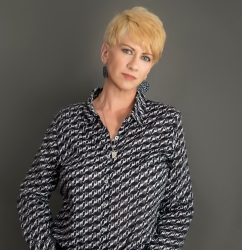 Latest posts by Deborah T
(see all)