For most of us, home is where the heart is. When you buy a house and it becomes a safe, comfortable, secure haven, the last thing you want is for a disaster to destroy your home.
It's not always possible to keep problems at bay, but there are measures you can employ to try and reduce the risk of damage and create a disaster-free zone. Here is some useful advice for homeowners.
Prepping Your Home for a Disaster
Preventing house fires
House fires can cause extensive damage in a matter of minutes. The best way to protect your home is to take steps to prevent fires. Start by making sure you have smoke detectors on every floor of your home. If you already have devices installed, check the batteries on a regular basis.
It's also beneficial to ensure your appliances and your heating and cooling systems are tested regularly and well-maintained. When you're cooking, or you have a fire going, don't leave the stove or the fireplace unattended.
Take care if you're using portable heaters in the winter. Avoid placing soft furnishings near the unit, and make sure your heaters are switched off before you go out or you go to bed. One of the most common causes of house fires is hair straighteners. If you are straightening your hair, make sure you turn your straighteners off and don't leave them lying on a carpet or on your bed. It's also advisable to smoke outside.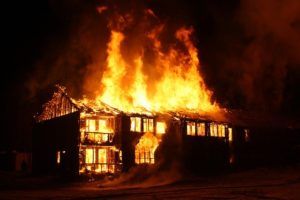 Dealing with water damage
Water damage often occurs as a result of unexpected problems, for example, a burst pipe or sewage backup. If you do notice signs of trouble, such as leaks or pools of stagnant, odorous water, or you wake up to find your basement flooded, it's important to seek expert advice from a reputable restoration company. Flooding can cause extensive damage to the structure of your home, but it can also increase the risk of long-term problems associated with damp and the growth of mold. Hiring experts will prevent further damage and ensure your home is clean and safe.
Strengthening your home against storms
Thousands of homes in the US are vulnerable to damage caused by powerful storms and hurricanes. In some cases, it's not possible for buildings to withstand the most torrential downpours and the strongest winds. But often, preventative measures can help to reduce the severity of damage and limit the destruction your home suffers in a disaster.
Using robust building materials and shatterproof glass is a good start. You can also prepare your home if there is a warning in place by clearing any debris from around your house and securing loose items, for example, garden furniture and outdoor structures. It's also critical to ensure your gutters are empty to allow water to flow freely. Using sandbags to create a wall around the perimeter of your home may also help to reduce the risk of flooding.
The Bottom Line: Prepare Your Home for a Disaster
No homeowner wants to think about dealing with the aftermath of a disaster. The reality is that anybody could find themselves in this situation. It's wise to take steps to prepare and protect your home and to make sure you would know what to do if your home was damaged by a storm or your basement was flooded.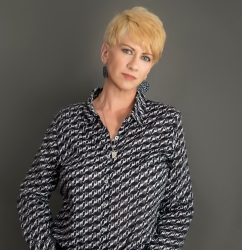 Latest posts by Deborah T
(see all)