Honey maple peanut butter protein bites are the perfect snack to pack with you on the go when you're trying to get healthy and avoid temptation. I selected products that were non-gmo and gluten-free to amp up the health benefits.
Because, I don't know about you, but I've paid careful attention to everything that I eat for the past few weeks. As a result, I have lost 17 pounds, feel better, and now I'll get to go shopping for cute new clothes!
RELATED POST: Peanut Butter Fruit and Pretzel Dip: No Cook, 3 Ingredients
But seriously, I've become aware of the nutritional values of foods because Weight Watchers makes me weigh (pardon the pun) all my food options and use my assigned points on only the foods that I deem worthy.
It seems like my biggest challenge is remembering a healthy snack for on the go. This is a perfect option for me. The protein makes it heartier and more satisfying than other snack foods. If I pack one of these and an apple or a banana, I will know that I can surpass the fast-food chains until I can find a healthy option!
I put it in the Weight Watchers recipe app, and it only has 3 points.
Recipe: Honey Maple Peanut Butter Protein Bites
Ingredients
8 oz all-natural peanut butter – I used non-gmo Bakers' Southern Traditions
9 tbl organic coconut flour
1 tbl organic raw honey
1/4 cup sugar-free maple syrup
Directions
Y'all, it doesn't get easier than this.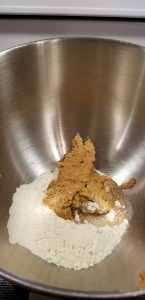 Mix all the ingredients in a stand mixer. Let the dough chill an hour, then separate and roll into 18 small, compact balls. Set in freezer until very firm. Store in a cool location; I think I'll keep mine in the freezer because I live in the south!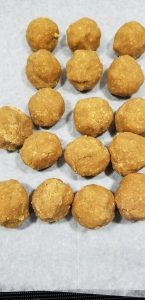 I used to turn my nose up at natural, organic products. Now that I am feeling better, I am seeking them out and trying new recipes. This is a flavor combo that sounded good, so I went for it. I'm glad I did, these are my new favorite snack.
Please feel free to let me know if you have any variations of this type of snack. I'd love to hear!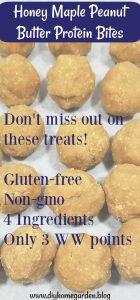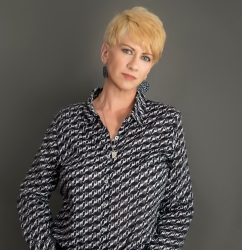 Latest posts by Deborah T
(see all)