Are you trying to find a way to turn your hobby, passion, or interest into a full-time income?
More and more people are choosing to set up new businesses and leave the conventional nine to five grind behind. When looking for inspiration for a new venture, it's beneficial to use your hobbies and passions to conjure up ideas, but it's important to be aware that running a business is hard work.
Turning Your Passion Into a Full-time Income Takes These Commitments:
In this guide, we'll discuss what it takes to turn an interest into an income.
1 – Research
The most important job to cross off your to-do list when setting up a new business is to conduct research. Don't start printing off business cards or designing a website, yet! First, it's critical to research the market, find out more about potential competitors and define an ideal customer or buyer.
Here are three crucial first actions to take:
Learn more about levels of demand for the products or services you plan to sell.

Get to know your target customer.

Find out how other companies or entrepreneurs are making money from their ideas.
If your business will be a major source of income, it's essential to make sure that you have a plan and that you know how you're going to monetize the venture. Spend time carrying out surveys and polls, analyzing figures and trends, and monitoring the competition.
2 – Dedication
A side hustle is very different from a primary source of income. While you can devote as much time or energy as you like to a side hustle, running a business as your main source of income requires dedication, drive, and commitment. It's not easy to set up a new company or become your own boss. In fact, you may find that your new business takes over your life for a while.
If you're not fully committed to the idea or are not passionate about being an entrepreneur and using your talents or hobbies to make money, it's best to think about other ways to enjoy your passions and interests. You may find that keeping your job or getting a new job and setting up a side hustle suits you better.
3 – Understanding the ins and outs
If you watch TV shows or read articles about moguls, you may assume that running a business is glamorous and that overnight success is possible. In truth, managing a company is tough. The hours can be exhausting. Besides that, being the boss involves spinning several plates at the same time. You may find that you have to take on a diverse range of roles and responsibilities, step out of your comfort zone, and tackle jobs that don't match your skillset. It's also crucial to understand the ins and outs.
Catering businesses, for example, don't just supply diners or guests at an event with delicious, beautiful-looking food. There's a lot more to keeping a business going, including employing staff, buying ingredients and equipment, dealing with suppliers, looking for services like kitchen exhaust system cleaning, disposing of waste, cleaning premises, and liaising with customers. You'll need to think about managing your accounts, paying taxes, marketing your business, and keeping expenses low while you try to boost your income.
4 – Quality and value
We often assume that consumers are looking for the lowest prices, but this is not always the case. Most people are actually keen to find the offers that provide the best value for money. To succeed in business, you have to offer customers or clients high-quality products or services and provide good value. It takes skill, experience, and attention to detail to turn a hobby into a source of income. So not everyone will possess the required expertise to take the next step. Cooking for your family or painting pictures, or making jewelry for friends, for example, is very different from charging customers for a meal or selling products online. Consumers have expectations.
Be realistic about your skills and see how you compare to companies or individuals you would be competing against if you decided to take the plunge and go for it. It's critical to understand that your performance will be judged and that businesses must meet standards. If you provide poor-quality products or services, you may receive negative feedback. Or even worse, you could face legal issues related to quality and safety standards.
The Takeaway: With Careful Planning and Drive, You Can Turn Your Hobby Into a Full-time Income
If you're passionate about a hobby, or you want to use your talents to boost your income, you may be thinking about trying to turn an interest into a new business. Running a business can be hugely rewarding, but it is also challenging. Hopefully, this guide will help you decide if you're ready to take the next step.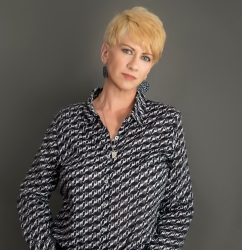 Latest posts by Deborah T
(see all)