Buying a home is an exciting part of anyone's life. Now, you get to have a place that is one hundred percent yours. Some people prefer buying a fixer-upper and renovating it according to their style and tastes.
This purchase decision also creates an enthralling experience for one to enjoy while having the chance to create a home that is precisely the way you want it. Buying a fixer upper instead of a move-in-ready house is quite different. Thus, you must give special considerations to the many details of restoration while househunting for the perfect home to revamp. You might even feel intimidated at first.
But by keeping a clear head and answering a few simple questions, you'll be on your way to having the home of your dreams in no time. That said, here are a few things you should consider when buying a fixer-upper.
1 – You Must Plan a Budget for Your Fixer-Upper (and Stick to it)
When buying a fixer-upper, you need to factor in a few things that will require funds from your side. A little bit different from just buying a house and moving in, you'll need to spend some time and money on the house before it's ready to live in. When viewing fixer uppers, look at the areas that need work. Plus, you should plan to spend time doing some research on how much it costs to renovate certain rooms.
Kitchens and Bathrooms are some of the more expensive home renovations but are also two of the most important features in a home. So you'll likely spend the most money in these spaces.
One thing that should definitely be a priority is the roof if needed. Indeed, a roof is one of the essential aspects of your house and should be in optimal condition to prevent any water damage to your home. It would be a good idea to get started with the most vital tasks first. So consider using Dom Roofing & Restoration services or local experts near you to get your roof sorted so you can move on to the interior renovations.
2 – Envision the "After."
Before starting to break the whole place apart, consider what you want the house to look like in the end. Have you looked at different styles? Would you like a more modern look or a cozier vintage feel? These are things you should get out of the way before starting the renovations process because the last thing you want is the areas of the house not matching due to different styles that were applied throughout.
Your style has a lot to do with your personality. So dig deep and find a look and feel that matches you perfectly! There are plenty to choose from: contemporary, farmhouse, artistic, ultra-modern, the sky's the limit, and your fixer-upper is a blank canvas for you to express yourself on!
During the renovation project, you may feel impatient with your fixer-upper. But the key is to be patient. Accept that everything good takes time. You'll have as long as you want to enjoy the home you've invested your heart into, but the renovations need to be done the first time correctly. Therefore, it might take a bit longer than usual. Keep calm and enjoy every step of the way. Just remember that you earned it!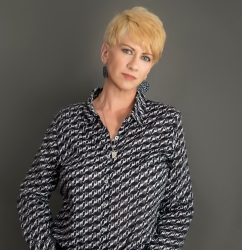 Latest posts by Deborah T
(see all)