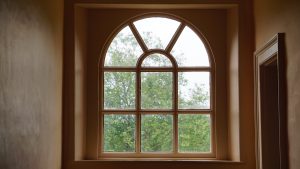 Natural light is a powerful thing. It gives our bodies plenty of much-needed vitamin D. It can improve our mental health and help us to feel more focused and alert. Natural light is great for your skin and hair and can help you to get a better night's sleep. But, we don't all get enough of it. Over the colder, darker months, many of us struggle to get enough sunlight. Our mental health suffers, with many people suffering from seasonal depression. We struggle to find a healthy sleeping pattern, our appetites fluctuate, and we turn to comfort eating to make us feel better. Our moods are all over the place, and we feel tired and grumpy a lot of the time. On top of all that, you might have pale, sallow skin, your eyes might be red, and your confidence might suffer.
In the summer, even if your home is dark and your windows are small, you'll get loads of natural light. It will fill your rooms in the day time, and you won't even have to leave the house to soak up some sunshine. But, in the colder months, it's much harder to get any natural light into your home. It's not impossible, however, here's a look at some ways that you can get more natural light into your home, as well as ways to maximize what you've already got.
6 Ways to Add More Natural Light to Your House
1 – Clean Your Windows
Most of us are guilty of leaving our windows in the winter. We let them get dirty, figuring that it's going to rain and they are going to get dirty anyway. But, cleaning your windows and looking for window replacement if you need it is the easiest way to let more light into your home. If you want something more effective, installing larger windows, and French doors are other ideas.
2 – Clear the Path
You want your windows to let in as much light as possible, which means that the whole area needs to be clear. If you've got bulky items on your window sills, curtains hanging loosely taking up space, or plants and shrubs outside covering some of your windows, they will be blocking light. Spend some time moving things out of the way, and use ties to hold curtains back.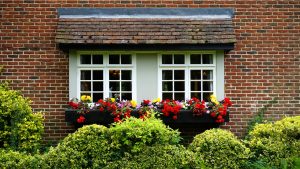 3 – Keep Your Walls Light
Dark walls absorb light. Even in the summer, dark walls make rooms look darker. Keep the walls light, with plenty of white and other pale and bright colors to create the illusion of more light, even if there isn't any.
4 – Add Reflective Surfaces
Reflective surfaces are another way to create the illusion of both more light and more space. Add large mirrors to small rooms, and other reflective and shiny surfaces.
5 – Go Open Plan
Walls block light and take up unnecessary space. If you want your home to be light and airy, consider taking down some internal walls to create an open plan living area.
6 – Add Skylights
Skylights are a brilliant way to let a lot more light into your rooms. Unlike windows, which might only get sunlight during the hours when direct sun is on them, skylights in your ceiling get some sunshine for most of the day. If skylights aren't an option, smaller sun tunnels, with reflective inside walls, can also be useful.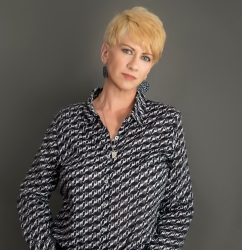 Latest posts by Deborah T
(see all)