So I have been interested in DIY game tables for a fun family game night for quite some time. Someone gave me an antique table top (no base). Naturally, I would love to recycle this into a game table top. This piece is nostalgic for me and takes me back to childhood.
RELATED POST: Empty Wood Spool Upcycled Into a Seasonally Decorated Side Table
CHILDHOOD MEMORIES
I remember growing up that my grandparents had a fantastic game table in their family room. I would often spend cold winter afternoons playing checkers with my sister or cousins, or whoever happened to be around. It was a large wooden table. Also, It had a drawer to drop the checkers into as you captured them. Moreover, it sat about 14 feet out directly across from the fireplace. A cup of hot cocoa was the beverage of choice.
Growing up in the 80s, we didn't have X-Box or digital tablets with apps. We had board games and Rubik's cubes. I was one of the lucky kids to have an early Atari game system. I was not an avid video game player, I left that to my sister.
So creating a game table will give me great joy and bring back some great memories for me. I'm currently looking for inspiration pieces and thought it would be fun to compile these into a post as I sift through the good (and many bad!) game table ideas that I am finding on Pinterest.
All photos that I am sharing are Pinterest photos, these are not my originals.
HAND PAINTED GAME TABLES:
There are numerous tutorials on Pinterest on how to hand paint checkers, backgammon, and tic tac toe boards. There are all very cute. I am not so sure that I trust my painting skills on this project. While I am an enthusiastic painter, I'm not super-precise.
These checkers tables involve taping off a grid and chalk painting the squares, then peeling back the tape. I also found templates you can cut with a craft knife to create both backgammon and checkers games.

OUTDOOR GAME TABLES:
We spend a lot of time outside here in Eastern North Carolina. This is because we have fantastic spring and fall and mild winters. So we spend hot summer nights outdoors after the sun goes down. An outdoor game table may be a great option to keep in our screened-in patio.
Working in tic tac toe would be fun. It's a quick and easy game. It's nostalgic and even our youngest visitors can play, too!
FABRIC CHECKERBOARD:
A very easy way to have an instant game table would be to use an Amish-inspired checkerboard. Like Foosball table games are the best option.
Growing up in Pennsylvania, it was common to see these quilted or fabric checkerboard tablecloths. They were good quality, hand sewn pieces that could last you many years. The Amish sewed them and sold them in their stores.
You can easily put them away after you're done. But my only concern is that I hate ironing. I barely ever iron my clothes let alone a game. And to put it out in my home, then I'd want it to be presentable.
DROP IN GAME TABLE TOP:
I think the option I like the best is the one that will be the most woodworking. Of course, my hubby loves carpentry projects so that's lucky for me.
I love the concept of a wooden game board that I can drop into a recessed part of the tabletop. This is because it will allow a couple of options. When not in use, the game can be flipped over and it would look like a regular table. I actually have a wooden checkers game that flips over to a tic tac toe board. Now I just need to figure out how to build up the tabletop.
This would be an awesome way to combine both games into one table.
FINAL NOTES:
All of these Pinterest projects give me ideas on what kind of game tables are best for use in my home. I hope that you enjoyed looking at these as much as I did! I still don't quite know how I'm going to build it, what colors I'll use, or any details. That will all come together as I build it.
I will share photos of my game table once I complete it. It may be several weeks before you'll see it as I have several projects in the works as well as my garden giving me tons of canning and freezing to do!, More game outdoor ideas? please check here
Please take a minute to like DIY Home & Garden on Facebook. We will be having a Facebook contest very soon and I'd love our readers to be able to participate!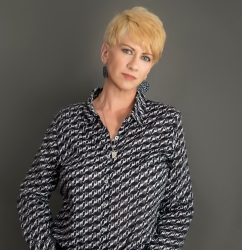 Latest posts by Deborah T
(see all)