As a homeowner, you'll know that keeping everything in check goes beyond just necessary maintenance. That means you rely on essential service to keep things running in tip top shape.
And rightly so.
Your home is the nerve center of your family. So you'll not only need it functioning, but you'll want everything about it to be healthy. You'll want it to look, feel, and behave perfectly! The majority of things around the house can be done by yourself, obviously – chores aren't meant to be that much of a grind! Even if you have a newly built home, you'll need to deal with challenges and routine prevention.
There are a few things, however, that will need some professional help to accomplish. You could probably write up a list of things that you'd like doing, but here are a few for you that you probably need to have on speed dial just in case anything goes awry.
4 Essential Services Every Homeowner Should Have on Hand
1 – A Window Fitter
These kinds of jobs might be expensive most of the time, but we all need our windows to be working properly. Sure, when it comes to a slightly faulty handle or something equally tedious, then it can wait. When it comes to a more significant issue like a crack or smash, though, that's the kind of thing you need to be wary of.
It's not just the aesthetic purposes that matter, windows provide the home with things like privacy and added heat insulation. Make sure you have your local window guy handy just in case.
2 – Pest Control
It doesn't matter if you're the biggest neat-freak and germaphobe in your town, you'll probably still experience pests of some kind. They find a way into your home somehow – usually during the winter as they attempt to get away from the elements.
Sure, many of you could simply exterminate the issue yourself, but what if you're a little sheepish or there are too many to deal with? Well, that's where a pest control company can come in handy. Just one phone call can solve your problem and get your home free from unwanted tenants.
3 – Plumbers And Heating Engineers
Your plumbing might just be the most fundamental and most important part of your home. If that stuff isn't working, then you're in for an awkward time. A home's water problems aren't just a small issue; they can affect so many different areas, and it can lead to more and more stress if not figured out. Again, there are some jobs you can do manually, but when it comes to the meticulous areas in the pipes, that's where you'll need someone a little more experienced to come along quickly. These engineers will come in handy some day!
That's not to mention that you will need this pro even for those routine bathroom updates or kitchen upgrades you're planning to do.
4 – Child Care Provider
If you have a young family to take care of, then you'll know full-well that they can be pretty difficult to handle! If you have two, three, or even more, then that's basically the same as trying to keep plates spinning while running typical household errands!
That's where a babysitter can come along. Having an extra body there to take the mantle can do so much good. You'll feel better, you'll get more done, and the kids won't have to feel the brunt of any negativity. Sure, a child care provider may cost a little, but it's worth it if you can stump up the cash.
The Takeaway: Keep These Essential Services on File in Your Phone
Once you find these essential services providers, keep their numbers handy on your phone. You never know when you might need them!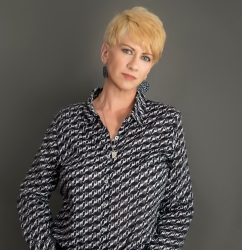 Latest posts by Deborah T
(see all)