Are you choosing a contractor for an upcoming renovation project?
For the DIY enthusiast, everything that goes wrong around the home is a challenge waiting to be overcome. While others may groan and lament the approach of sky-high repair bills. But you look forward to rolling up your sleeves and breaking open your toolbox with happy anticipation. You have a comprehensive knowledge of DIY assembled from years of experience fixing things that have gone wrong around the house.
That said, you're savvy enough to know that there are some jobs that are best left to the skilled and practiced hands of a professional.
Why ask questions before choosing a contractor?
Some jobs are simply too dangerous to attempt on your own because you don't have the correct safety equipment or specialist knowledge. Roofing is one example of this. Even if you have a head for heights, relying on the knowledge and expertise of experienced roofing contractors like Avidus Roofing is far preferable to venturing onto your roof without the proper safety equipment.
The same goes for anything to do with your home's electricity main. Plumbing repairs may not necessarily be dangerous to attempt on your own. However, without a trained and experienced eye, you may leave a tiny pinhole leak that's virtually imperceptible at first. But gone unnoticed it can do serious damage to your home over a long period of time.
But having been self-reliant for so long, you may not know what to look for when it comes to choosing a contractor. Don't wait until something goes awry in the home (when you're likely to be panicking and unlikely to take your time finding a contractor). Know what to look for and start bookmarking some websites now.
4 Questions to Know When Choosing a Contractor
Things to look for include the following
1 – Are they registered?
Check your state's local registry to see if your prospective contractor is registered to practice their trade. Not all contractors are registered, but choosing one that it affords you a little more peace of mind. It means that they meet certain competency and safety standards. This registration shows legitimacy when you're choosing a contractor.
2 – Are they insured?
First of all, a contract being insured reassures you that they're a legitimate business that can be trusted with important repairs. Secondly, it insulates you from risk if something goes awry while repairs are underway or, Heaven forbid, if you or a member of your family is injured as a result of their actions. They should have professional indemnity insurance and personal liability insurance.
3 – Do they have verified reviews left by real people?
Here is one of the benefits of choosing a contractor in the digital age. Today, we have the benefit of seeing what their previous customers say about them. Most contractors worth their salt will have customer reviews or testimonials prominently displayed on their website. But don't stop there. Look for reviews elsewhere online. Plus, find at least a few verified genuine reviews so that you know they come from legitimate customers.
4 – Do they make it easy to pay on your terms?
Finally, if you need to call out a contractor, the chances are there's a substantial job to be done. Taking out a personal loan or paying for the work on a credit card may lead you to pay over the odds on interest. Some contractors, however, will offer finance options with more favorable interest rates than you might expect from a loan or credit card. Or even no interest at all. So you can pay for the work undertaken on your own terms.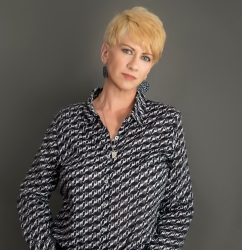 Latest posts by Deborah T
(see all)