Gardening is a wonderful hobby for children. It can feel thoroughly restorative, give you an appreciation for nature, allows you to flex your creative muscles, and also teaches you patience. These are all things that a child can benefit from.
This is also not something they need much training in, for the most part. Most children take to it, loving the feeling of digging in the dirt,
Of course, gardening is not foolproof, but it's something that can teach them quickly. Some skills to teach include how to place seeds in the soil, how to weed, how to pull weeds, or how to enjoy learning names of flowers and visiting lovely public gardens near you.
It might be that your child isn't that interested in sports but you believe they have a lovely disposition that needs to be nurtured, or you wish to teach them a peaceful activity due to anger management issues they struggle with, or you simply wish to get them away from their games console and outside more, as is essential for a blossoming mind.
With the following advice, you'll be able to achieve this and more. Please, consider:
Tip #1 – Bring Them To The Garden!
It's impossible to help your child gain a natural interest in nature if they're never surrounded by it. You might build a climbing frame in your back garden, or a climbing frame, or a sports implement.
If you live in an urban environment, you may decide to bring them to a local farm or perhaps a guided tour around a nature reserve. When you do this, you show that these are natural surroundings and that they are to be appreciated.
Tip #2 – Give Them Their Own Gardening Tools and Plants to Grow
Equip your children with their very own tools and supplies. Not only are kid-friendly tools safer, but they also learn to look after their things.
Beyond tools, think of purchasing some easy to grow species to plant and care for–they'll enjoy seeing success.
Here are three fail-proof ideas:
Try prolific-growing herbs like mint or catnip (you almost cannot kill them!)
Invest in mushroom grow kits for beginners (you can grow these edible spores indoors or even on a patio)
Start pole beans indoors in the springtime, transplanting outdoors after the soil warms.
If they grow their own foods, they might feel less hesitant about tasting the bounty when they harvest it.
Tip #3 – Take Them To A Gardening Center
A gardening center, particularly a big one, can be a full day out. Not only do they have plenty of camping implements, flower displays, but they may also have a full cafe for you to restore yourselves. This can all be in service of the grand reason you may visit – to see the fish and pets they have as part of the store. This can be an exciting trip, and may help you spark even a slight interest in gardening for your child. Seeing the possibility surrounding them is a great way to open and excite a young mind.
Tip #4 – Build Something Together
Build something with your child. It doesn't have to be complex. It doesn't even have to be good. Perhaps a small vegetable patch where you construct the rows and they plant the seeds and also help you water it each day can be enough.
Perhaps asking them for ideas and what colors they should use when decorating your hanging baskets, or even helping you select nice hutch for a new rabbit can all be important to think about. Building something together, perhaps starting with an indoor garden using a worthwhile grow light bulb, not only shows them what a green space can be like, but it helps them get involved. These activities will foster a little ownership over this and also feel more competent from the offset. It's these things that matter.
With this advice, your child is sure to gain a natural interest in gardening.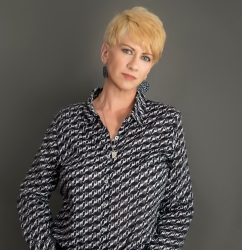 Latest posts by Deborah T
(see all)