Instead of a DIY or recipe today, I decided to share a Blog Roundup of the best DIY and cooking blogs I've found this week.
It's been really super-hot and humid in Eastern NC the past couple of weeks. For almost three weeks, the heat index has been over 100 degrees almost every day (for my readers everywhere but Americans, that's 32 Celsius) To be perfectly honest, it's too hot for me to go out and work on my DIY projects. I have a stack of things to do, but it's way too hot to worry about them!
That is why I decided to try something new and share a roundup of my favorite blogs that I've discovered this week. Since ya'll like the same topics that I do, you may also enjoy them.
Thank you to all you bloggers for creating great reading material, fun content, and how-to videos. There are so many great blogs, it was hard to narrow it down this week.
BLOG ROUND-UP
THE SIMPLY DELICIOUS KITCHEN:
The Simply Delicious Kitchen has some great recipes and how-to hints and tricks. I love reading recipes and wrapping my brain around new ideas.
I liked this blog so much, that I re-blogged the Stovetop Macaroni and Cheese recipe. It looks yummy. I plan to make it sometime this week…from the comfort of my air-conditioned kitchen! It looks like she uses the same stove top technique as I do when I make mac and cheese.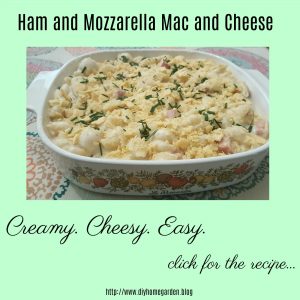 MY KITCHEN ADVISER:
I found a really cool infographic on My Kitchen Adviser that's all about meat. It covers everything from shopping for meat to how long to store meat in the fridge or freezer. I love grilling and this is a great resource for any meat lover!
This infographic is very educational and informative. It also reminded me that while I'm on my hiatus from outdoor activities, I need to clean out and defrost my freezer…
BOO WHOLEFOODS:
I love the post "Why I'm In A Recipe Slump." It's refreshingly honest. It reminds me of myself in my DIY slump. It happens to all of us, right?
However, she does manage to post a recipe in the article, not just retreat to a blog round-up.
THE COMFORTABLE COOP:
Elizabeth from The Comfortable Coop has some great gardening advice! In my eyes, she's a gardening superstar! She is passionate about gardening. Better yet, she loves to share all that knowledge with the world.
I loved her post about gardening in the heat. It really hit home for me.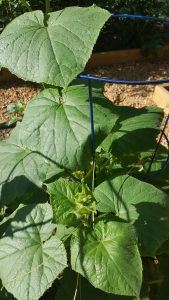 KELLEY'S DIY:
I have been wanting to make a photo ledge for my office, but I wasn't quite sure what dimensions to use. Then, I found this: Kelley's DIY post about this very topic! I should have known that Kelley would have a tutorial on how to make a photo ledge. She and I seem to think very much alike and have similar taste.
I follow Kelley's DIY. Kelley loves DIY projects and has very creative ideas.
Now, if only it would cool off enough for me to get back outside and working in my she-shed!
---
It seems like even when I am not working on DIY, gardening, or cooking, I am reading and researching. I love writing my blog posts and always want to create new content. If only the weather would cool down just a little bit…
Have a happy DIY day!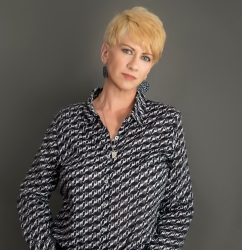 Latest posts by Deborah T
(see all)