Most of us want to feel comfortable and happy in our own homes because they are the one place where we can genuinely feel ourselves. Something that can really help achieve a happier home is making the right design choices.
Yes, it really is possible to design a happier home, and here are just some o the ways you can do that:
Six Ways Your Interior Design Choices Can Make a Happier Home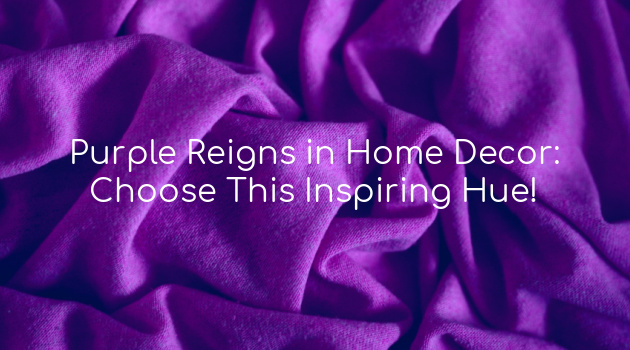 1 – Choose mood-boosting colors
It may sound strange, but the colors we surround ourselves with can have a positive or negative impact on our moods. One of the best colors for boosting one's mood is yellow. It is warm, bright, and fun, reminding you of the sun. So, adding more yellow to your home's decor is never a bad thing if you want to be happy at home.
2 – Keep it light
The more light you have in your home, the happier you will be. Natural light is the biggest mood booster there is, but electrical lighting can also have a positive effect if you choose LED bulbs that mimic sunlight and if you are able to have a high level of control over your lighting so you can always set the right mood.
3 – Open up the floor plan
Open plan living is not for everyone, but if you think you might enjoy it, it is a great way to make your home happier. Why? Because everyone can be doing their own thing, whether it be cooking, watching TV, or reading a book, while also sharing the same space and having lots more quality time together. The fact that you don't feel so hemmed in is also a positive of open plan living.
4 – Make a happier home by displaying the good memories
Nothing makes you more content than the fun times you share with friends, family members, and beloved pets. So, it stands to reason that if you fill your home with photographs and mementos of those fun times, you will get a boost every tie you look at them, and your home will be much happier as a result.
5 – Harness the power of plants
Numerous studies prove how houseplants can help people relax, feel less anxious, and even sleep better. So, if you are struggling with a low mood and want something that will boost you, buy a few pot plants or flowers and place them around your home so that, no matter where you are in your home, you can always harness them the power of plants.
6 – Declutter for a happier home
You don't have to get rid of all your stuff if that will not make you happy, but you will probably find that getting rid of anything you don't really love or which you do not really need will make you more comfortable because you will have more space and less stuff to look after.
The Takeaway: Your Decorating Options Can Help You Have a Happier House
It's incredible just how much your design choices can impact your moods, but they really can, and these design tips are amongst the best there are for making your home feel happier. So, why not put them into action in your home today?
Latest posts by Shashika N.
(see all)