If you want to enhance your home and maximize your space, an attic conversion is an easy answer. With masses of options, you can create a bespoke space for your family to enjoy. What's more, a loft conversion can be one of the most cost-effective ways to add an extra room to your home.
With the added benefit of increasing the value of your property, a loft conversion gives you everything you need and more. For inspiration, check out these top ways to enhance to your attic space.
4 Helpful Hints for an Attic Conversion
1 – Work with the space available
Most attics can be converted but you do need to be mindful of the proportions and the pitch of the roof. If you really want to add space, you can extend upwards and use dormer windows to create more height. However, standard loft conversions simply turn your existing attic into usable space.
With a sloping roof and space-saving built-in storage, you can minimize the cost of a conversion and create a stunning conversion, without undertaking any major structural changes. Before you get started, plan your layout and decide what type of furniture you want to use. This will give you a good idea of what's possible in the space available and will give you the opportunity to design the perfect addition to your home.
2 – Decide what your attic will be (the purpose!)
Most homeowners crave extra space, but you don't want your new loft conversion to become a free-for-all. Before your conversion gets underway, decide exactly how you want to use your new room. Perhaps you want to ensure your children all have their own space and plan to use your loft conversion as an extra bedroom? Maybe you want to create a guest suite for when you have people over? Alternatively, your attic conversion could be the perfect home office, kid's playroom or teen hangout area.
With a clear purpose, you can design the perfect conversion and choose the best décor for your needs. Knowing how you're going to use your loft conversion will ensure you get the most out of it, so take the time to think about what would benefit your family the most.
3 – Get professional advice
Modifying your home can be hassle-free and easy, providing you get the right assistance. With advice from a general contractor, you can find out exactly what's possible when it comes to converting your loft. If you want to move chimneys or add an en suite bathroom, for example, you'll need to know how much work is involved.
While it might be tempting to try and handle your conversion yourself, this can be a costly and time-consuming mistake, particularly if you don't have much experience. With professional input, however, you can create the perfect budget-friendly loft conversion.
4 – Maximizing your attic space
When you convert your loft, you can add a significant amount of square footage to your home. As well as giving you more space to enjoy, you can also increase the value of your property. Even if you aren't considering selling in the near future, modifications that add value and enhance the functionality of your home are always worthwhile.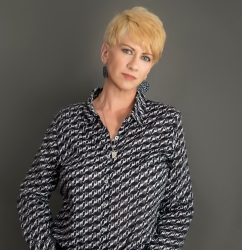 Latest posts by Deborah T
(see all)