Are you looking for useful ideas to beautify your home? Do you feel like your home is your sanctuary away from the rest of the world? Have you felt like you'd want to make some changes around the house but unsure where to begin or what exactly you should do?
Renovations and renewals are always fun and exciting projects to tackle. Seeing the end results always makes it one hundred percent worth all the effort and time spent throughout the entire process. Doing basic maintenance is essential to ensure the integrity of your house stays intact. However, making a few improvements here is one of the perks that come with owning your own home. Remember, you deserve it!
Four Useful Home Improvement Ideas to Consider
The best part of taking on a renovation project is that it allows you to express yourself creatively and leave your mark on your home. That said, here are four simple home improvement ideas that are sure to make a massive difference in your home's appearance. These updates allow you to fall in love with the house all over again.
1 – Paint
Giving your home a fresh coat of paint can make it look as if it were built yesterday. Whether you decide to paint the interior or exterior, you can let your imagination run a bit wild and maybe even try a color you've been burning to see on your walls for the longest time. There are plenty of ideas you can look at that may serve as some inspiration to ensure you make the best choice possible for your home. Using lighter colors can give certain rooms the illusion of looking larger than they are, which can be very helpful if you have a home that isn't necessarily an open plan.
If you decide to paint the exterior, remember to choose high-quality paint so it will be able to withstand harsh weather conditions and not dull because of the sun. A problem many people encounter is having to paint every so often because the paint they're using isn't made to last long before it starts to chip away.
2 – New doors and windows
One of the more specific home improvements includes installing new doors and windows in your home. You can replace your front door with something more modern if you'd like, or even a style door that will fit the overall new theme of your home after the renovations have been completed. New windows can also be a necessity if the current frames have gone through some wear and tear over the years, and you'll be surprised to see how brand new your home looks after having new windows installed! These improvements can be carried out by professionals like Renewal by Andersen, and you'll be walking through your new front door in no time.
A front door is the first thing a person sees when entering your house and should always make a statement. That means this home improvement idea might create the perfect first impression for your house.
3 – Front lawn
Even though you might not spend as much time on your front lawn, it adds to your home's curb appeal and is one of the first things people see when driving by. Your front yard has so much more potential than just being a patch of grass. There are lots of ideas you can try out to transform the space and make the front view of your home even more beautiful, from placing a beautiful pathway leading to your front doorstep or planting a few brushes to make it look even more luscious and green. The possibilities are endless, and this home improvement may also serve as an outlet for you to express yourself creatively.
4 – Patio/deck
If you don't already have a patio or a deck, it is a great time to add this useful and valuable addition to your home! A patio is one of the best places to entertain guests when they visit. In fact, it may also end up being the area you spend most of your time in once you have it! Looking out onto the garden, a deck can serve as the perfect spot to enjoy a glass of wine after a long day while lounging on a comfortable chair with a good book. A patio is also a home improvement that adds value to your home. So if you're considering selling soon, this might be the added touch you need to make your home even more attractive.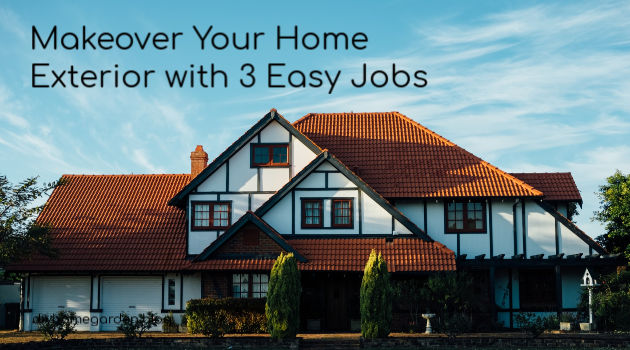 The Takeaway: These Useful Ideas for Home Improvement Can Improve Your Life
When it comes to home improvements, you also need to ask yourself what your house needs the most. Also, do some research on useful ideas for home improvements. Then gather ideas before starting, and enjoy every second of transforming your home!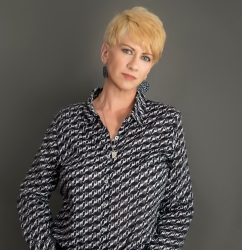 Latest posts by Deborah T
(see all)