When preventing a power surge, you need the help of a surge protector. Sometimes, a power surge can happen. The extra current will increase the voltage running through the wires. The process can potentially cause harm to appliances and people.
That's why choosing a power strip for desk is one of the first things you must do for workplace safety. Usually, all buildings have a stable amount of current coursing through the wires. The electricity supplies the power necessary for all electronics to function.
How do I choose a surge protector for my desk?
A surge protector is one of the best ways to ensure safety. You have to ensure that the one you choose has enough slots. Remember that you should have a dependable and sturdy strip for convenience.
Surge protectors are built to withstand a specific number of joules. However, there is no way to predict their life span. One way to go around this is by reading the product details. For example, power strips do not offer any surge protection. Based on this alone, you can narrow down your options.
The key is to choose a surge protector that has enough voltage power and comes from a credible company.
How do I attach a power strip to a desk?
If you want to attach a power strip, the method you choose depends on time and effort. You must also account for your desk material and appearance.
Double-Sided Tape
This method is one of the easiest. Obtain a piece of double-sided tape and attach it to the back of the power strip. After this, remove the backing and stick the power strip to the spot you want it to occupy.
Most people attach it to the underside or corner of the desk. That way, you do not place the strip obstructively.
Velcro Tape
A Velcro tape can also do the trick. You can simply put some on the power strip. The Velcro will allow you to move the power strip to different locations on the desk.
Screws
One of the most hassle-free ways is to choose a strip that has built-in screw holes at the back. These spots should be enough to fasten the strip on the disk. Other strips may need you to have a separate attachment where you can put some screws in.
Shelf or Basket
Another way is to get a small shelf or basket. These containers can serve as a spot for the power strip. You can just place the container above the desk. Any other fire-safe materials can be placed alongside the strip. That way, you also conserve some space.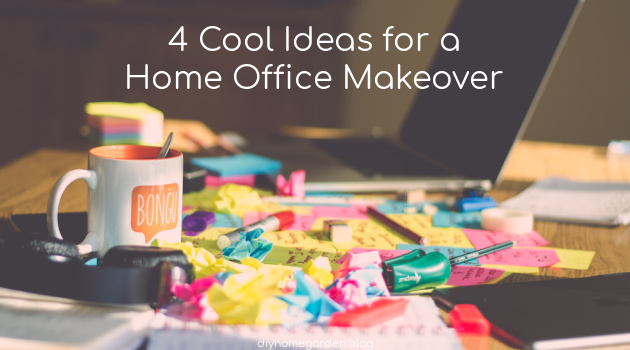 What size surge protector do I need?
The size of your surge protector depends on your needs. Smaller ones are fit for smaller desks. Larger ones may also be considered, especially if you have several USB-powered devices. Strips with USB ports can be used to charge them without the wall adapters.
The size of the surge protector can also depend on its amp rating.
If you want to save time, what you want is to get at least 2 amps. This amount is suitable for faster charging. But if you are comfortable with the usual charging time, then a lower amp rating can be enough.
Another thing to consider is portability. Smaller strips may not have as much protection or power capacity. However, they can be easily carried around. You may use them while staying in hotels or resorts during trips.
Can I mount a surge protector?
If you need to plug and unplug different cords, then consider placing the power strip in a fixed position. You can try to mount it on a wall. The wall is one of the most organized places to mount the strip and may be as effective as the desk.
In addition, make sure that the strip's cords do not get in the way of your desk materials. Measure the desk's size and see if mounting it there is fitting. Account for any desk cabinets, shelves, or electronic devices.
The Takeaway: You Need a Surge Protector, I Prefer This One
When choosing a surge protector for your desk, consider the convenience and practicality. A strip that is durable, portable, and powerful must be at the top of your list. One of the best strips on the market is the Blue Key World Desk Clamp Power Strip. With built-in clips, you can easily mount it on a desk or wall.
The strip also has USB ports, which means you can charge your devices on the go. If you are looking to choose a power strip for your desk, then this might be your best bet.
Latest posts by Shashika N.
(see all)