As of writing this article, much of the population of the world is currently confined to their homes. Unfortunately, many are likely to be spending the vast majority of their time staying indoors for the foreseeable future.
Of course, it would be easy to feel frustrated with this kind of situation. Furthermore, you will end up wishing that things would get back to normal as quickly as possible. But don't sit at home in a state of frustration, and wishing you were outside again. Instead, why not take active steps to do things around the house? You can stay engaged, entertained, and that make your days feel positive and meaningful, instead of wasted.
Here are just a few things to do around the home when you're stuck indoors, that can keep you positive, engaged, and sane, as well.
1 – Tidy up and organize the place, and plan for more ambitious home cleaning projects
The tidier and more organized your home is, the more in control of things you will feel. Plus, you'll be better able you will be to actually enjoy the place. That feeling is important, particularly if you are going to be spending the majority of your time there over the coming weeks.
So, perhaps the first thing you should do is to go around your home tidying things up to the best of your ability. Simultaneously, you can begin planning for more ambitious home cleaning and organizing projects down the line. That's assuming you won't be able to get absolutely everything done at this particular moment in time.
In order to motivate yourself to get this cleaning and tidying operation done, while also enjoying (or at least not hating) the process, listen to some media.
Perhaps you could load some engaging audiobooks, podcasts, or music compilations onto an MP3 player to listen to while you work.
You can also click here and conduct additional research on other cleaning services and projects that you could engage with and undertake soon.
2 – Rediscover the pleasures of quiet reading
There are so many high-octane forms of entertainment easily accessible these days. Sometimes, simple, silent reading perhaps doesn't get as much attention and respect as it deserves.
Nonetheless, there's plenty of good evidence out there that merely spending time regularly engrossing yourself in a book can work wonders in terms of stilling the mind. Plus, you'll be enhancing your ability to focus and positively stimulating the imagination.
There are all sorts of online booksellers that can still deliver hardcopy books to your home. Additionally, you'll find plenty of online ebook retailers who can provide you with digital versions of various books instantaneously and on-demand.
There are also online repositories of free ebooks that you can download if you feel like catching up on the literary classics of the past. Project Gutenberg, for example, excels in this domain.
3 – Do some online courses, and learn something new
Being trapped at home may cause you to feel some sense of frustration. You may feel as though you are wasting your time. Conversely, you might think you're not really making progress towards defined and uplifting goals in the way you would typically have done.
If you experience this absence of direction and lack of purpose, one of the best things you could do would be to sign up to some online courses courtesy of a website like Coursera, and to then engross yourself in the process of learning something new.
With a service like Coursera, you can select from a vast range of different courses across a wide variety of different subject areas. You can enormously deepen your understanding of a given field. In some cases, you can earn credit and diplomas that go towards higher education qualifications.
There are many other online learning platforms, and you have to find the best fit for you. You can use free Udemy Courses as a free trial or test run for online learning. When you adjust to the format, you can move to paid classes and courses that require significant commitment.
So, whether you want to learn more about psychology, mathematics, history, or any number of other things, consider signing up and doing some online learning now that you've got a bit of extra home-bound time on your hands.
4 – Practice a hobby like drawing, writing or indoor sports
Have you ever thought that you'd love to try out a hobby like drawing, writing, or playing indoor sports like ping pong, but have just never really found the time or energy to get around to it?
Well, now it looks like you're bound to be staying indoors for a while. But, you'll be without all the allure of the outside world to entertain or preoccupy you. So, settling down with a notebook or sketchpad and making headway on those hobbies could be an excellent idea.
You could either draw, write, or engage indoor games in any number of other hobbies in a relaxed way. Or you could find various guides, instructions, and even free courses on the Internet. These resources could help you to make progress in a structured way.
In any event, if you spend even just an hour a day focusing on these sorts of hobbies. You will likely find that you make very considerable progress, quite quickly indeed.
5 – Spoil yourself (in moderation) with things like films and TV shows
Situations are, obviously, quite stressful at the moment for many people. Thus, it's certainly possible to get too caught up in stress, fear, and anxiety, during this period of instability.
In such a situation as this, you almost owe it to yourself to spoil yourself (in moderation) with forms of entertainment that bring a smile to your face. And they can help you to relax and feel positive, straightforwardly and directly.
Of course, you don't want to lose all sense of balance and neglect your everyday obligations. Still, you should certainly give yourself a pass to enjoy regular films and TV shows. Plus, you can fit in some laughs and moments of focused positivity every day.
Fortunately, the internet makes it easier than ever before to indulge in all different forms of entertainment. You'll find media ranging from video games to films and TV shows, to informative articles online, and more.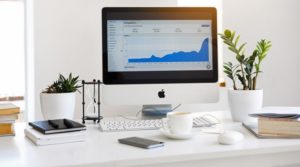 Final Thoughts on Riding It Out and Staying Indoors
So, don't be too hard on yourself just at the moment. Get your work done, do some regular exercise, and tidy up the house. Otherwise, have some fun staying indoors.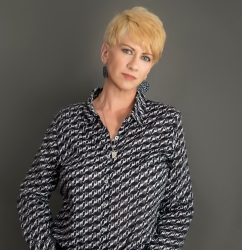 Latest posts by Deborah T
(see all)