Pest removal has always been a serious concern for people. In fact, it has actually become a part of lives since the crops are considered the way of survival. But there is a multitude of pest control methods that you can use. So if you want to develop the best pest control method for your crops, you need to weigh out all your options.
RELATED POST: Prevent Garden Pest in 7 Easy Steps
Have a quick glance at the different types of pest control methods:
Prevent pests from happening

Preventing the pests is the best way to get rid of its problems. So it is important that you seal off all the possible entryways for pests and cut off all the food sources that can attract the pests. This is because you need to make it sure that your home is not a pest breeding environment.
Make use of traps

If you are willing to control the non-insect pests such as mice and rats, you need to use traps. It is the best way to catch such pests, as it will hold them until it gets its trap.
Insects that prey on the pests

There are insects that prey on the pests and thus these can help you to get rid of them. It is better to keep these insects in your yard to control the pests in a natural way.
Use insecticides

Insecticides are best options for pest control that are commonly used by the homeowners. You can buy these insecticides from any chain retailer or home improvement store and apply them. Just acknowledge the type of pests you are dealing with prior to starting with the pest attack.
Go for pest baiting

You can also make use of bait to attract the insects into the traps. These baits allow the pests to feed on the poison that will eventually kill their entire population.
Prefer household organic sprays

You can use some ingredients to make a non-chemical household organic spray by yourself. By spraying such spray on the plant leaves, you will actually get rid of the pests. You just need to choose the appropriate pesticide to win the war against the pests.
Remove pests with
electronic devices
Electromagnetic gadgets are the most widespread ways of pest control.
These gadgets affect the nervous system of the mice and other species
.
Apart from electromagnetic devices,
ultrasonic devices can also be
used. These work by emitting
the high-frequency sound waves.
Consider physical methods
You can make use of heat to control pests as high temperature will kill them.
Even low temperatures can help to get rid of pests.
X-rays and gamma rays can also be considered for pest control.

Wrap-up
Thus, when it comes to keeping your home safe for your loved ones, nothing can be much important than having a routine pest control service. There are numerous pests that can be dangerous if proper action is not taken:-
Talking about the roaches, these are best known to spread the germs and diseases throughout the home. They can cause allergies and can worsen asthma symptoms if left untreated. Therefore, it is advisable to take some steps to make your house free from such pests.
Coming to the rats and mice, these can contaminate your food and gnaw through different types of material.

With termite infestation, you can expect an extreme amount of damage to the structure of your home. It will go unnoticed for a long period and will quietly eat away all the wood supporting your house.
Instead of doing all the pest control work by yourself, it is much better to call the professional pest control services that will come up with the innovative methods to deal with these pests.
AUTHOR BIO: Guest Post contributed by Peter Schick. The author is a veteran from the field of home improvement and now works at houseatwork.com. Check Peter's company out on Facebook
If you are looking for such highly skilled Pest control services East Aurora NY, call House at Work. Here you can find the contractors for a variety of home improvement services. Simply add the details about your project and soon the accredited contractors will come with their proposal for your project.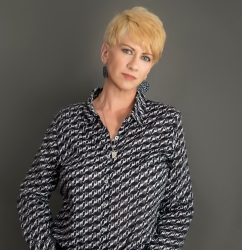 Latest posts by Deborah T
(see all)