"For the benefit and enjoyment of the people" stands above an entrance to the oldest national park in the USA, Yellowstone National Park.
National parks can be a great experience if you want to form a deep connection with nature and just immerse yourself in a simpler existence. There is no better sensation than to breathe in the clean, pure air in one of these nature resorts. In order to get as much benefit and pleasure from the trip to one of these wonderful natural areas, it is worth planning your visit well.
8 Things to Know Before Touring a National Park
Plan to take along these essential items for your trip.
1 – Things to carry in your backpack
Here are some things to carry along with you as you explore.
Food and drinks, sun and rain protection, bandages – don't forget to pack your usual things. You might also need blister pads, dry socks, lip balm, and other gear to enhance your comfort.
Allergies to mosquito bites or bee stings? Bring your allergy treatment along, too.
If you need ideas or suggestions for various camping gear and equipment, check out this site. Familiarize yourself with the rules of conduct in the event of an encounter with various animals that are living in the national park you are about to visit. Maybe there are rules about special pieces of equipment you will have to bring for your own protection. In some parks, it is mandatory to have a bear-proof container with you and to store all the food in it.
2 – Check-in with the Park Rangers
You can save yourself a lot of time and effort by stopping by the National Park Visitor Center or Ranger Station before embarking on your tour (even a one-day tour). Rangers or other park employees will draw your attention to possible dangers in the park, such as fires, floods, icy spots, observed animals, or even older facilities without guard rails.
In addition, the rangers will inform you about special programs in the park and attractions that are particularly worth seeing in the relevant season. Any parking fees or permits must also be paid in the visitor center.
3 – Overnight at the lodge
Staying in a historic lodge at a national park is an unforgettable experience. Some are as old as the national parks themselves. Despite their rustic appearance, you won't lack any comfort. The best lodges offer gourmet cuisine and very attentive service.
One of the most famous lodges in a national park is the Old Faithful Inn in Yellowstone National Park, which opened in 1904. It offers superior accommodations to all visitors to the country's first national park. The lodges' most notable features are the open balcony structure made of knotty branches in the high lobby and the 500-ton chimney made of local boulders. The design of the Ahwahnee Hotel (former Majestic Yosemite Hotel) from 1927 combines arts and crafts, art deco, and Native American influences that create a highlight of American interior design.
4 – The best time to visit (avoiding the crowds)
If possible, try to visit national parks in the offseason. The most popular parks are crowded in the summer and all lodging prices tend to be higher. October is the ideal month to visit many US national parks. You can enjoy more elbow room on the hiking trails and at the viewpoints, and the prices for accommodation and activities are lower. The temperature is also quite pleasant in October in many parks before the harsh winter weather sets in. October also brings the enchanting autumn colors with it. But that doesn't mean that the national parks don't have anything to offer in the cold season.
Access to the North Rim of the Grand Canyon is closed from November to mid-May. However, the much more frequented South Rim remains accessible all year round. The rarest snow and ice-covered hiking trail is the Hermit Trail.
Parts of Yosemite National Park are closed in winter. But those who strap on snowshoes or cross-country skis can explore the park in a very special way.
Breathtaking mountain panoramas await you during the coldest season in the Great Smoky Mountains National Park But keep an eye out for black bears and deer along the walkable routes.
5 – Think about what you want to see
The incredible diversity of landscapes will amaze you. At the Wrangell St. Elias National Park in Alaska, you might see the smoke rising from one of the largest active volcanoes in the world. Or maybe you will be more interested in the fact that 95 percent of Biscayne National Park in Miami is underwater.
So, think about what exactly you want to see, and what will interest you. Then find the opening times for that park, some maps, and calendars with information about what you can specifically see and do in every season of the year.
6 – Download the best apps for travel
The blessings of modern technology make visiting any national park easier to a certain extent. Thanks to a map app on your phone, you hardly have to worry about getting lost and instead can concentrate on the beautiful views and nature. Do make sure you don't run out of battery, even if something doesn't go according to plan. Some National Park services also offer free apps for individual parks via iTunes and Google Play.
7 – An old fashioned paper map
Apps with downloaded maps use GPS and are not dependent on Wi-Fi or the phone network, but your phone could run out of juice or you could damage or even lose it. So it can't hurt to take a paper map with you and familiarize yourself with the cartography. Even if you ultimately do not need the map, it will make a nice souvenir.
If you are taking the kids along with you, instructing them on correct usage of a compass and map will be an excellent teaching real-life teaching moment, as well.
8 – Leave the park even better than you found it
All national parks are home to extraordinary treasures. They not only protect large parts of nature, which is increasingly endangered by humans but also offer specific highlights. These include, for example, the well-preserved, ancient rock art in Canyonlands National Park in Utah, or the fossil skeletons of saber-toothed cats and three-toed horses in Badlands National Park in South Dakota.
The Bottom Line on Exploring a National Park
"National parks are the best idea we've ever had.", once said the American writer Wallace Stegner. Each visitor contributes to the preservation of this institution. Therefore, we must each strive to minimize the impact on nature as much as possible. That is why you should leave no waste while visiting these beautiful nature resorts.
Or as the National Parks Service puts it: "Take only pictures, leave only footprints."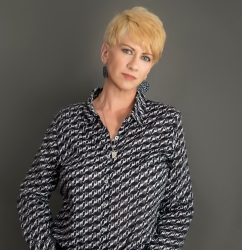 Latest posts by Deborah T
(see all)