Are you considering carving out some meditation space in your home?
People use meditation to redirect their thoughts and train their minds to focus better. This practice is also beneficial for boosting self-awareness and reducing stress. For others, meditation is a great solution to develop healthy feelings and habits such as self-discipline and a positive outlook and mood.
But for you to have a soothing time of quiet reflection, you need a quiet space for your practice. The good news is, you can curate your meditation zone at home. Basically, you need a space free from distractions so you can stay focused and calm your mind much easier.
4 Tips for Creating Meditation Space in Your Home
Not sure how to carve out your at-home wellness area? We listed a few steps to get you started.
1 – Use relaxing lighting for ambiance in your meditation space
Among the most important elements of an at-home meditation room is the lighting. You want to opt for fixtures that are soft and relaxing to the eyes. Think about what type of lighting is best for your focus and peace. If you want to create soft lighting in the room, you can get floor or table lamps. They are perfect for bouncing the light around, especially if you have a light wall color like white or beige.
If you're looking for something that works like a night light, you can go for lighted oil diffusers. They are perfect for illuminating small rooms. Plus, they also come in different stunning styles and color-changing options. Other options for soft illumination include fairy or string lights, wall sconces, and candles. If you're a lover of natural light, maximize your access by using white sheer curtains or opening up your skylight.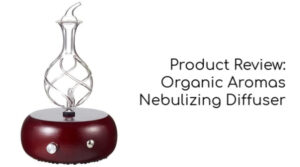 2 – Incorporate some scents
The second vital element for your space is the scent. Aromatherapy, in particular, is great support for your meditation. It gives off calming and soothing vibes to help focus your mind, ease your body, and reduce negative moods. For mental focus, you can go for peppermint. If you're looking for something with cleaning abilities, sage is your best option.
Do you need a scent with calming properties? Lavender is the one to get. Nonetheless, experts in aromatherapy suggest that you can choose any scent you want or one that resonates with you. On the other hand, if you have respiratory problems and have an issue with burning incense, you might want to consider an alternative.
3 – Make your meditation space comfortable
While lighting and scent are crucial, texture plays a bigger role when it comes to comfort. You'd want a personal meditation space where your body and mind can be comfortable and calm. It should feel serene.
Depending on your definition of a calming ambiance, the most common options are soft furnishings. Find a soft furnishing manufacturer and use designer sewing patterns if you want something stylish for the interior. From cushion covers to window treatments, choose the home decor patterns that you can easily work on.
Whether you want to go DIY or purchase the furnishings, don't forget to consider if the textures and shapes blend well together. You don't want to create noise in the interior. Other soft furnishings that can add a sense of comfort to your meditation space include pillows and cushions, light curtains, throws, and rugs.
If the room still lacks comfort after incorporating these textures, adding some meditative music might help. Play it in the background during your practice to obtain a more peaceful and tranquil state. You can play some classical music, the whistling sounds of the winds, or ocean sounds.
4 – Place some crystals
Crystals are not only useful in modern technology but also for wellness practices like meditation. Each crystal has its own metaphysical properties, which are beneficial for creating changes in our physical and mental well-being. Meditation leaders use crystals for protection and healing. Some believe that they have an impact on a person's consciousness.
One of the best crystals to use is black tourmaline, which can absorb negative emotions, feelings, and thoughts and is considered a protective seal. To enhance positive energy, you can also put selenite in the room's four corners. It can help you stay at peace and get higher vibrations during your practice. Other crystals that can help your meditation include lepidolite, amethyst, quartz, garnet, citrine, sodalite, and tiger's eye.
The Takeaway on Setting Up Meditation Space in Your Home
Finding a quiet space for your meditation time can help boost your motivation to practice. It can help you to easily connect with your inner self. So, whether it's just a nook or an entire room, having a dedicated meditation space for your moments of peace and practice is worth the effort and time.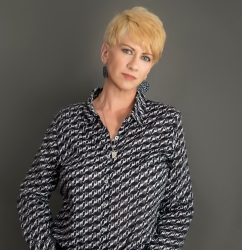 Latest posts by Deborah T
(see all)