Are you considering listing your home with an agent? Then it's all about enticing home buyers.
If you are considering a home sale in the not too distant future, then it's important to consider what features will lead to an impact on the perceived value of your home. It's worth noting that this is different from the actual value. It's all about what home buyers want to see when they look around a property. While you might think that this is going to differ from buyer to buyer, there are some trends that you can be aware of here and that will have an impact.
Features That Entice Home Buyers
Real estate is a competitive market today–let's look at how you can up your game!
1 – Ceiling Fans
If you live in a location where humidity is an issue, then you should think about adding some form of AC to your home. However, this also presents the opportunity to improve the aesthetics of your interior. If you are exploring options from sites like ModernFanOutlet.com, you'll find that there are a variety of fans that are going to add elegance and glass to any room in your property.
At the same time, they will bring significant practical benefits too. So, you essentially get the best of both worlds. If you're intrigued by this option, make sure that you think about a fan that matches the ambiance that you are trying to create in your property.
2 – Gorgeous Garage Door
If you think about it, there is no single feature that takes up a greater surface area of your home's exterior than the garage door. That's why you should make sure that you are purchasing one that looks absolutely fantastic. There are a few options to consider here with barn style doors that open in the middle creating quite the impression. You can explore different shades as well as textures too to find the perfect choice that matches your home beautifully.
3 – New Grass
A lush, green lawn helps home buyers long afternoons and their kids playing in the yard.
A new lawn isn't the only exterior option that you can consider adding to your home that is sure to boost curb appeal either.
You may also want to think about artificial grass. Replacing your current grass with artificial grass has a range of benefits. You don't have to worry about it going brown in the summer or becoming a soggy mess through the winter months. Instead, you can guarantee that it continues to look absolutely fantastic all year round. If you are interested in exploring this possibility, make sure that you get in touch with a local landscaper. They'll be able to provide you with more details on how exactly you can achieve this.
4 – Walk-In Closet
Finally, you can think about adding a walk-in wardrobe to your property. There is no doubt that this can add a lot to your room and look absolutely incredible. They are also often considered a luxury feature. So, it makes sense that it is going to cause an impact on the perceived value of your property.
While this project takes some serious DIY time and investment, it will pay off when you sell the property. The impact you see on value will depend on how professional your walk-in closet looks and whether it seems like part of the overall design of the room. You can learn more about how to create these on BudgetDumpster.com.
We hope this helps you understand the right steps to take to increase your home's appeal and value to tremendous new levels. Once you make changes that appeal to home buyers, it becomes easier to sell your home in today's real estate market. And, you'll reap more rewards at the closing table.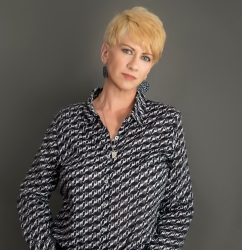 Latest posts by Deborah T
(see all)