There is no denying that all types of agricultural and gardening machinery tend to add up to a substantial expense. Therefore, when you have spent a considerable amount of money on something, it is important to make sure you look after it properly. One of the main reasons for machine repairs is a lack of general maintenance and servicing. If you follow the upcoming pieces of advice you can prolong the lifespan of your machine, and consequently save yourself money and hassle in the process. After all, taking care of anything is the best way to ensure you get the maximum amount of use out of it.
5 Essential Tips for Caring for Your Garden Machinery
Well-maintained, cared-for equipment will last longer. The time you spend now will mean money saved later,
Tip #1 – Make sure you clean your equipment on a frequent basis
First, it is essential to clean your equipment on a regular basis. This is not only to make your agricultural machinery look nice, but you want to ensure that substances do not have the chance to harden on the machine either. The easiest way to clean any type of equipment is to use a pressure washer. Moreover, if after using your machine it is covered in slit or mud, clean it straight away.
You should consider putting together a cleaning schedule for your machinery. By doing this, you can make sure you set aside time to clean your equipment. Otherwise, it is easy to get into the habit of putting it off and then putting it off some more. However, if you put together a cleaning and maintenance schedule, this can ensure you keep on top of this.
Tip #2 – Carry out maintenance checks so you can pick up on problems quickly
Not only do you need to clean your machinery on a regular basis, but you have to carry out maintenance checks as well. If you catch an issue in the early stages it will be a lot easier to fix and will cost you a lot less money as well. So, what should you be checking? Your hazards, signals, lights, battery, tires, wheel bearings, wheels, coolant, oils, any other fluids, hoses, seals, and fittings.
Tip #3 – Find a good servicing and spare parts company
In addition to this, it is also advisable to have a good servicing and spare parts company on hand. You need to be certain that there is a professional ready and waiting should you experience any issues. In fact, when it comes to spare parts that are regularly needed, it is a good idea to stock up. This ensures you don't have to wait for several days or possibly weeks whilst the part is shipped to you. Take the time to find a company in your area that you can rely on. You can do some digging online. Read feedback that has been left by past customers because this can be very insightful, helping you to get a better understanding of whether the company lives up to its reputation or not.
Tip #4 – Build a shed to keep your garden equipment protected
Another tip to consider when it comes to looking after your garden machinery is to build a shed. A shed can ensure that all of your equipment is kept in an organized and protected manner. Of course, you can purchase sheds that are built already. However, it is often better to build your own shed so you can be sure it has the right size and structure for your home and needs. There are good shed plans online that can help with this. Take the time to assess your options. However, if you are not good on the DIY front, do not be afraid to ask for some help! The last thing you want to do is end up building a wonky shed, right?
Tip #5 – Make the most of rust prevention techniques to maintain your equipment
Last but not least, rust prevention methods come highly recommended. Rust is a major issue for all garden machinery. Regular cleaning, as mentioned earlier, should be helpful. You should also store your machines in a shed to keep them dry and clean. In addition to this, you can buy special waxes and other spray-on products which act as a protective layer. These are a worthy investment.
So there you have it: an insight into some of the different approaches you can use to maintain your agricultural machinery. If you follow the tips that have been provided above, you can make sure you maintain your garden equipment effectively so that it lasts for many years to come and you do not end up spending extra money.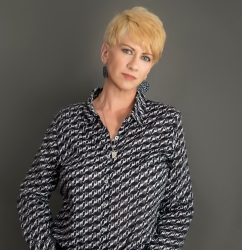 Latest posts by Deborah T
(see all)