Garbanzo beans, aka chickpeas, are a protein-packed, affordable legume. They have many culinary uses.
But before you can use them in your recipes, you must cook them. We will show you how to skip the salt-laden canned food section and make them from scratch in your multicooker.
In fact, cooking dried beans in an electric pressure cooker eliminates the need for overnight soaking. Let's look at how you can make creamy and delectable no-soak garbanzo beans in under an hour.
By the end of this post you will know:
Why chickpeas are so healthy for you
The advantages of using dried beans over canned
How to make garbanzo beans in an electric pressure cooker (Instant Pot, InstaPot, etc).
How to use chickpeas in delicious recipes
Garbanzo Beans Are a Source of Excellent Nutrition
An article by the Harvard University T.H. Chan School of Public Health touts the many health benefits of chickpeas. They explain that this legume fuels the human body with:
Folate
Protein
Insoluble Fiber
Soluble Fiber
Iron
Phosphorous
Linoleic Acid
Oleic Acid
The Harvard piece explains that these nutrients can help prevent chronic diseases and conditions, such as:
Diabetes
Heart Disease
Obesity
Intestinal Diseases
So not only are these beans tasty, they can help you live a healthier life. What's not to love?
Why You Would Choose Dried Beans Over Canned
Before we discuss how to cook garbanzo beans, let's review why you might prefer dried chickpeas over the canned food aisle option.
1 – Dried garbanzo beans are better for a low-sodium diet
Canned beans often have a high sodium content. Dried beans are the best option if you are on a low sodium eating plan.
The International Food Informational Council told Huffington Post:
"Canned beans often have a higher sodium content compared with dried beans, which is important to consider if you or someone in your household needs to watch their sodium intake. However, there are a few ways to decrease the sodium content of canned beans. Draining and rinsing canned beans removes a lot of the sodium, and you can also purchase low- or no-added sodium varieties of canned bean products."
2 – Dried garbanzo beans are more affordable
The Bean Institute explains that dried pinto beans generally cost as little as .15 per serving versus canned beans cashing out at .34 per serving. This math bears out regarding garbanzo beans, as well.
Did dried garbanzos also come out cheaper? We did the math.
The chickpeas I purchased to write this article cost me only .20 per serving against .42 for the canned variety.
3 – Cooking dried chickpeas gives you a better textural finish
Canned beans can become a little too mushy for some people. However, dried legumes hold their own in the electric pressure cooker, softening enough to be silky without turning to mush.
This texture is ideal for making air fryer chickpeas!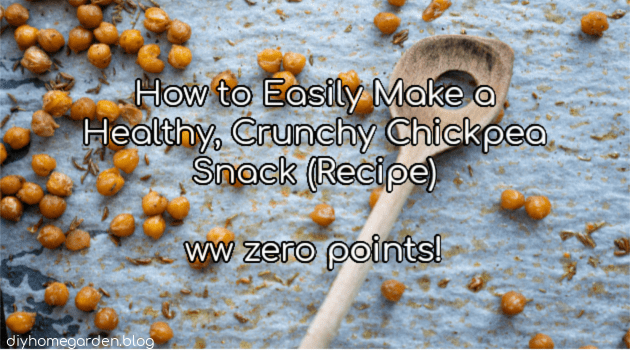 Making Garbanzo Beans in the Electric Pressure Cooker
Here are the four easy ingredients you'll need to make these yummy chickpeas:
1 ½ cups of garbanzo beans
3 cups of water
1 ½ tsp. of table salt (you may omit this if you wish)
1 tsp. of ground black pepper
Put the ingredients into the pot all at once. Be sure the water covers the chickpeas by about an inch. Set the unit for 40 minutes, using the manual cycle. My unit has a "bean" setting. However, it only cooks for 25 minutes which is not enough time. I use the Pampered Chef Multicooker, so your model may vary. If you find that your beans are not soft, replace the lid and cook them for an additional few minutes.
Release the steam after the cycle finishes. You will have perfectly cooked, silky-textured garbanzo beans with a mild peppery flavor when you open the lid. The chickpeas double in volume, so one batch yields about three cups of cooked beans.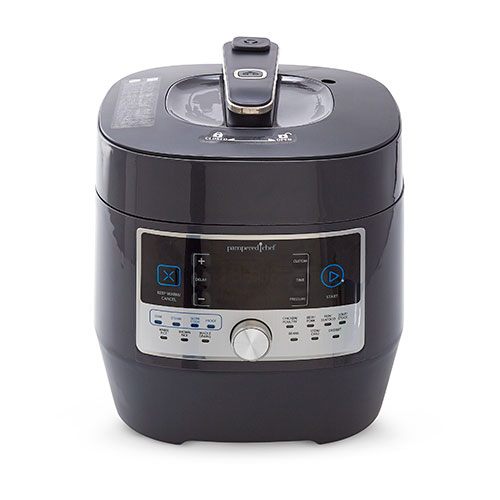 How to Use Garbanzo Beans
Besides eating these delicious chickpeas straight from the pot, you can put them to use in many dishes:
Bean burgers
Chickpea salad
Middle Eastern-inspired hummus
Chickpea salad
Refried beans
Consider chickpeas a blank canvas. They are so helpful for multiple recipes. And, they are so healthy you won't feel guilty about your indulgence in these dishes.
The Takeaway: Making Chickpeas in the InstantPot Is a Kitchen Skill Everyone Should Master
Every home cook should master this technique–it also applies to other legumes, as well as garbanzo beans. With ever-rising food costs, legumes provide a healthful, protein-dense nutritional option that supports your overall wellness. Bon appetit!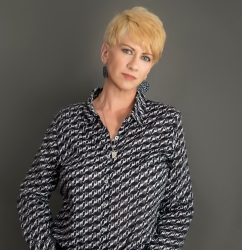 Latest posts by Deborah T
(see all)