Not having your water damage repaired after severe flood damage in your house is one of the most disastrous things you can ever experience. Broken pipes, leaking appliances, and more significant concerns like sewer backups and flooded basements can cause substantial problems.
Various factors can cause water damage, and the procedures to reduce the damage vary depending on the circumstances. In the majority of cases, you'll require professional water restoration services.
6 Essential Steps to Extracting Water Damage After You Have a Flood
Fortunately, there are specific steps you can take to minimize having to deal with the water removal after a flood damage nightmare.
1 – Seek Safety After Water Damage
When dealing with severe flood damage, the most important thing to remember is to stay safe. First, make sure everyone has left the house and is safe. It is valid for both pets and people. Then, turn off the water supplies and the electricity once everyone is safe.
After a storm, be watchful for live power lines or electrical hazards.
2 – Assess Whether You Can Stay or if You Can Safely Start Extracting the Water
The second step is to think about where you're going to get your water. Rainwater or water from your plumbing system is generally harmless (though it will begin to harbor mold if left standing for long periods).
Sewage and floodwater, also known as black water, are hazardous to one's health. Therefore, it's best to call the professionals when black water enters your house.
3 – Contact Your Insurance Provider
Depending on the coverage you have, your homeowners' insurance will differ. The insurance provider will dispatch an adjuster to inspect and assess the damage to decide whether it is a covered loss.
Take many photos possible before, during, and after the cleanup. Also, document the values of anything that comes to mind. It will aid the adjuster in assessing the damage when they arrive.
4 – Clearing Out Your Home and Start Extracting Water
After a storm or a burst pipe floods your home, one of the first things you should do is remove all the standing water. If you keep clean water in your incoming water pipes for an extended period, bacteria can increase, and mold will develop.
Furthermore, the longer you wait to clean the excess water, the more damage the structure will suffer.
You can remove smaller amounts of water with a tiny water pump or a wet vacuum. However, you'll need expert water removal equipment if you have a much larger problem, such as several inches to a foot or more water on your hands.
While the water is being pumped out of the impacted areas, you should gather all of your belongings and bag them up. You may salvage some items if they are dried and disinfected. However, unfortunately, most belongings in a flood zone will be damaged.
5 – Drying and Dehumidifying
The bulk of the materials we use to build our houses are porous and absorb water. As a result, the wood that makes up your home's frame might warp, drywall can sag, and black mold can start to grow all over your place.
The next step in water damage restoration is drying and dehumidifying. You can set up professionally using industrial-grade dehumidifiers and moisture monitors to restore your house to a safe and dry atmosphere.
6 – Cleaning up After Water Damage
It's crucial to disinfect and sanitize your home once the moisture level normalizes. The water that flooded your property could have carried bacteria, mold, and other pathogens into your home, putting your health at risk.
Cleaning your home's surfaces isn't the only thing you should do. The professionals also use air scrubbers to eliminate germs from the air that could later reinfect your property and cause mold growth and illness.
Final Thoughts on Extracting Water After a Flood
Water damage can be disastrous, but you can limit the damage and resume your routine with the appropriate strategy. With the help of these tips, you should be able to remove the excess water from your house.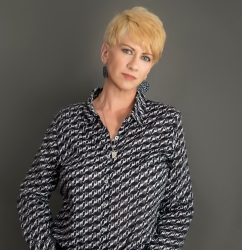 Latest posts by Deborah T
(see all)