Wood is one of the most versatile materials out there. You can do so much with it. Of course, you can cut it, paint it, carve it, and stick and glue things to it. You can even chop it in half and do all sorts of different things with it. So as a result, if you are looking to get into crafts this year, then woodcraft is something that is a really good idea, just because of the many options that you have for it.
You can try a few things and then see what you prefer with it. If you're stuck for some ideas, though, here are a few woodcraft ideas that you can do; there are options for all the rooms in the house.
4 Fun Woodcraft Projects for You to Try
Here are four ideas to inspire you to give woodcraft a try today.
1 – Pallet Plaques
If you have access to any spare wooden pallets then you can use them for plaques or small chalkboards or display a photo. Cutting out three or four panels from the pallet, sanding them down, and painting them in the color that you want, then gluing together can be an easy and fun craft to do. If you want to display it, then getting some yarn and stapling to two sections of the pallet frame, and you'll have something to hang the plaque with.
You could even print something like a cute saying or meaningful phrase, with a vinyl cutting machine from somewhere like vinylcuttingmachineguide.com. These can be fun for around the house, as well as to make as gifts for others because then they can be really personalized.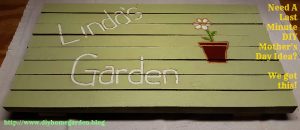 2 – Blanket Ladder
If you have an old ladder in the garage or you can find one at a yard sale, then it can be a really good thing to create something new out of. With sanding down and wood stain or paint, then you can create the look of the ladder that you want. Then it simply leans at an angle in the room, and you can drape blankets over it to display and store. If you feel extra creative then you could add in some wooden panels to make small 'steps' on the ladder so that you have display shelves instead.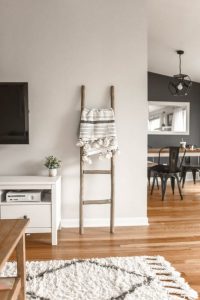 3 – Chalkboard
The magic thing about wood is that you can create so many things with it. A slice of wood, perhaps from a tree trunk, could be painted in chalkboard paint, and then you can make a sign with it for the home. You can even make your own chalkboard paint using a recipe like this one: mom4real.com/chalkboard-paint-color/. It could even be something that you make for special occasions like parties for directions, table centerpieces, or food tags.
4 – Crayon Organizer
If you have got kids then no doubt you will have crayons and pens all around the house. But with a chunk of wood, you can make a really simple organizer for them all. Sand down a block and paint it the color that you want or keep the wood unfinished but smoothed. Then you can simply get a drill bit that is just a little larger than the width of the crayons. Then, making sure that they are evenly spaced, drill the right number of holes that will fit. Something fun and different for any desk space.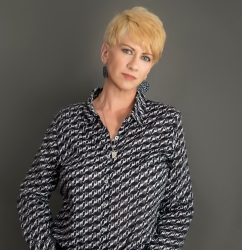 Latest posts by Deborah T
(see all)