Starting a home DIY project can be very rewarding in so many ways. The satisfaction of having completed something yourself is something that most people look forward to. On top of that, if you do it with your children, you teach them a valuable lesson in life. However, doing these projects on your own means that you might be putting yourself at some risk. If you are trying to complete a project that involves using sharp tools, you have to protect yourself. In this article, I am going to highlight four ways you can keep yourself safe while doing home DIY projects.
Safety tips when you're completing DIY projects
Do Your Research
The first thing that you need to do is to make sure that you know all the details about a project. Each project requires unique skills and tools, and you must do all the needed research before you begin anything. Look for all the details you can find about it online and inquire about it from a professional so that you are not taking any added risk. Most importantly, read all the manual and safety information of the tools you are about to use for the project. 2 –
Set Up a Safe Working Space
One of the best ways to make sure that you reduce any inherent risk of accidents is to make sure that you keep your workspace tidy and secure. When you are doing things on your own, things can get pretty messy, particularly when you are focused on doing the job rather than keeping yourself safe. As you know that you are working in your home and children might have access to your working space, you need to ensure that they are not exposed to any tools and equipment.
Get the Right Safety Gear
Working on a project yourself involves safety work wear so that you don't get hurt. Where keeping your working space safe is essential; you also have to make sure that you keep yourself safe while using tools and electrical equipment. Even if you have been doing similar projects, using safety gear is still a must. So, make sure that you wear protective gloves, eyeglasses, earplugs, a hard hat, electrical tape, etc. Practicing wearing these tools can keep yourself safe and perform your DIY tasks in a better way.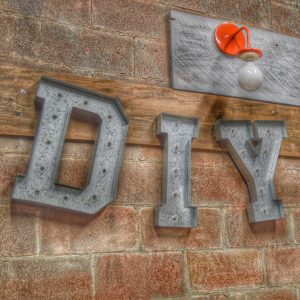 Know Your Limits When Doing DIY Projects
Just because you have read up everything about a project online doesn't mean that you are fully qualified to do everything on your own. If you are doing a project that involves electrical work or plumbing, I will still advise you to take the help of a professional as such tasks can get very messy. You should only stick to doing tasks that don't involve a lot of skill and can be done without much trouble.
Always be careful even when doing a small task as accidents do happen, and it is best if you have a plan in place in the event that something goes wrong. In the end, DIY projects are all about having fun and using your skills to the fullest.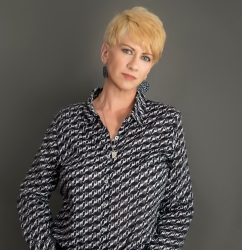 Latest posts by Deborah T
(see all)