You can decorate your home to make a cozy Christmas at home this year. With the pandemic still raging, so many of us will be staying in with our closest family. So let's all make the best of it!
Look at the calendar–Christmas is just around the corner. So once again it is time for us to make our homes nice and cozy and warm. A warm and relaxing home is exactly what we need in the cold season of the year, and the addition of Christmas celebrations adds some magic to the proceedings.
Today we want to take a look at how you can make your home as cozy and warm as possible this winter to make the most of time spent with your family.
How to Set the Mood for a Cozy Christmas
1 – Upgrade your fireplace
The first small change you can think about making to your home this winter is a revamp of your fireplace. The fireplace is often a focal point in the living room. Plus, this is an important design feature to make the most of. Take the chance this winter to give your fireplace either a fresh coat of paint, a new panel, or replace the whole thing for a new feature for your home. There are so many brilliant things you can do to make your fireplace stand out this winter. Of course, a roaring fire will make the house even cozier.
2 – Create a warm atmosphere with lights
Lights are the most wonderful thing to bring into your home during the winter season. From fairy lights to color-changing lamps; there is a whole host you can do to make your home inviting. Consider getting residential and commercial electricians into your home this winter to install some spotlights into your ceiling and under the stairs, and this will add some bright light but will also make the home feel cozier and bigger. This is a great idea and will make a massive difference to you this winter.
3 – Use layers in the living room
If you are looking for a super cheap way to revamp your living room for the cold season, consider bringing some extra layers into the room.
Add a shaggy rug, thick blankets or throws, and colorful cushions. This texture can be a brilliant way to trap in the heat of the room. Plus, you will add an extra feeling of comfort and coziness in the home. Play around with patterns and color and have fun bringing lots of new layers to your home this winter.
4 – Light candles
One of the things you can consider doing this Christmas to bring comfort and coziness to your phone is light candles. Candles offer a soft, warm light and also add heat to the room. They also come in some amazing festive scents to make sure that you always have a festive atmosphere in your home at Christmas. Enjoy a fun gingerbread candle or even place lots of small tealights around the room to invoke a warm and cozy feeling every night.
5 – Keep free space
It is important if you want to create a warm atmosphere to create a special mood that you don't clutter it up with lots of mess. To create a relaxing atmosphere in your home the best thing you can do is leave plenty of space around the home to allow air circulation and light.
The Takeaway: You can have a cozy Christmas at home
Plan to have a cozy Christmas at home, safe and sound with those you love. You can follow these home decorating tips and transform your living spaces into a winter wonderland.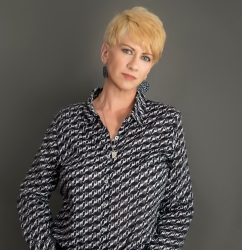 Latest posts by Deborah T
(see all)