Should you buy a leaf blower or continue to rake leaves and debris manually?
Unless you've had your head in the sand or that pile of leaves (see how we connected it there?) for the last couple of decades, you are probably aware of what a leaf blower actually is.
The primary purpose of a leaf blower is leaf removal. That fact implies that fall is the busiest season for your yard maintenance tasks. However, you can use it to clear your lawn of fallen leaves and clear your rain gutters of debris and other backyard chores.
What we want to know is, are they really worth owning?
In our humble opinion, the answer is most definitely yes! Not only are these power tools efficient and effective, but they are also incredibly versatile and help get those difficult backyard jobs done a lot quicker.
Why Every Homeowner Should Buy a Leaf Blower
We know us merely telling you they are great is not enough to make you want to invest in one. And you most probably want reasons to part with your money? Well, that's exactly what we aim to do in this post! We've put together 5 different reasons why you should invest in the best leaf blower today. And you can thank us later.
1 – They Are Time Savers
So, reason number one, leaf blowers are very effective at the job they were designed for. Whether you have a massive garden or backyard, need to invest in a leaf blower for your gardening business, or just have the odd smalls jobs in your yard, they will save time on your jobs.
Leafblowers cut down the amount of time it would take for you to clear your yard, garden, or pathways. In fact, if you invest in even a reasonably cheap leaf blower, you could find that a job that normally takes you an hour or even more takes minutes with the help of a leaf blower. This can mean that you have more time to spend doing what you want in your neat and tidy garden.
2 – Pain and Fatigue-Free Alternative
If you are fed up with how much effort it takes and just how tired and achy you feel after clearing the leaves and other debris from your garden and property, you really should invest in a leaf blower.
Rather than bending down to reach those pesky leaves that get stuck in rake spokes or underneath garden furniture, you have a simpler and less strenuous way of doing the same job. Simply point the leaf blower at the leaves and debris and pull the trigger. Hey, presto! It really is that simple to make a neat and tidy pile of leaves, debris, and other rubbish.
Don't want a pile of leaves in your yard? Some leafblowers or leaf vacuums offer the feature of a mulcher with a bag system. That feature collects the leaves as you work. Thus, you will make the task at hand even easier!
3 – They Offer Great Return on Investment
Considering the price of many of the outstanding models and brands on the market at the moment, purchasing a leaf blower might seem like a considerable investment to make. However, if you think about your investment in terms of the amount of time you will save, it is not hard to see its real value.
Take the price of a leaf blower and divide it by the duration you will spend using it, in minutes, and the numbers will speak for themselves. As the price of a leaf blower after that calculation will actually either equal or be much less than the price of refuse bags and a rake.
4 – Versatile Uses
As we also mentioned in the opening paragraph, leaf blowers are incredibly versatile. Although they are known as leaf blowers, they can be used for shifting all sorts of different things. One use, in particular, you'll find very practical around wintertime. You can use this as a mini-snowblower during light snowy weather!
We must remember that leaf blowers aren't built for removing the snow. That's what snowblowers are for! But it is possible to use your leaf blower to remove light snow. So whenever you have a small layer of snow on your driveway and don't fancy getting the shovel out – a leaf blower is a fast, effective and fun way of removing snow from your driveway.
5 – Less Effort, Better Results
Last but not least, investing in a leaf blower will save you time and money in the long run. It will also provide you with better results. With so many different types of leaf blowers available on the market today, there is the perfect tool for every job.
You can find the following types of models:
commercial backpack gas units
leaf blowers for the small yard jobs
larger, more powerful equipment for the more extensive chores in bigger back yards.
You really can't go wrong when investing in a good-quality leaf blower.
The Takeaway: It makes good sense for a property owner to buy a leaf blower
A leaf blower's primary purpose is leaf removal, which means that fall is the busiest season for yard cleanup. But you can use it to clear your lawn of fallen leaves and clear your rain gutters of debris other backyard chores.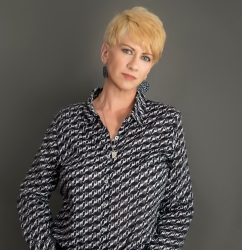 Latest posts by Deborah T
(see all)