When you move into a new home, you will probably have a long list of things you want to do. If you decide to buy a fixer upper, there are repairs that you need to do, and you'll want to decorate too. You won't be able to do everything at once, and you need to keep your finances under control, so it's going to be a reasonably long process getting things sorted. The question is, where do you start?
Some things, like decorating, can be left until you have the time and money to do it. But there are specific jobs that you need to do straight away to make sure that the home is liveable and you avoid any significant problems in the future.
Check These Four Things Right Away When You Buy a Fixer Upper
Many buyers negotiate for a lower home price due to problems the prior owner unattended. But what to do first? These are the renovations you must do immediately when moving into a new home.
1 – Check the Roof if You Buy a Fixer Upper
When you buy a fixer upper, you might have a roof that requires repair. It may suffer from problems like leaks, or you might need to completely tear it off and redo it. Whatever the issue, do not neglect this problem for too long because it can cause real problems.
You need to replace damaged roofs right away if they are beyond repair or replace any loose tiles. If you don't, it's only a matter of time until it rains and water starts leaking throughout the house. You'll also find that the house is freezing cold because you're losing massive amounts of heat through the roof.
2 – Change The Locks When You Buy a Fixer Upper
If your new home has an older lock, you need to get it changed. You can't know how secure the property is until you've installed a better lock. You have to remember that the old owners might have given out copies of the key too. The last thing you want is a bunch of strangers having a key to your home, so replace the locks the first day you move in.
3 – Have the Plumbing And Electrics Checked
A lot of homes have major plumbing problems because the previous owners did not keep up with maintenance. You need to get the entire property checked over by a professional, including interior and exterior drains. Similarly, you need to inspect all of your electrical appliances. Likely, at least one of them will not be working correctly, and it would be hazardous if they were left in place. Do this immediately, so you and your family know that the house is safe.
4 – Inspect The Attic And Basement
You need to make sure that your attic and basement are free from mold. That's because the presence of excess moisture can cause all kinds of issues with indoor air quality. The problem is, you won't see anything until it's too late if you don't do a thorough inspection. You may find that ants or rodents are hiding in your insulation, too, not to mention potential water damage from leaks. Look for signs of mold and have any floors inspected immediately, so you know what kind of problems to expect.
Most home renovations can wait a while, but you must do these jobs immediately when you buy a fixer upper.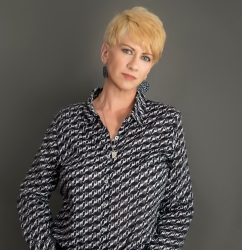 Latest posts by Deborah T
(see all)