Need practical tips for outdoor entertaining? We spend our summer evenings outdoors more than inside. You'll often find us on our patio on the fair-weather evenings chatting with friends and neighbors (who usually arrive by golf cart).
Here in North Carolina, we are lucky to enjoy warm/hot evenings from March through October, and we love making the most of our backyards.
It seems that we are not alone in this preference. A lot more individuals are treating their backyard as an expansion of the home as they seek to find new ways to spend more time on outdoor living.
Whether it's a patio, a deck, or an open paved area you could make the most of outdoor entertaining with your buddies and family, or just calming your nerves after a long day at work by enjoying the warmer weather.
Outdoor Entertaining: Toss some shade (and privacy)
Outdoor entertaining is enhanced if you have got the right products.
Some ideas: garden furniture needs to look stylish, yet be long-wearing and not showing any indications of rust. Gazebos look good and provide the necessary shade in those hot days. Market umbrellas are handy.
If you live in a suburban area with the neighbors peeking into your business, set up some privacy for yourselves and your guests.
While shrubs add privacy, they take a long time to grow and require ongoing maintenance.
Instead, opt for a metal privacy screen or trellis. These pieces of artwork bring your yard a hint of the contemporary while protecting your privacy.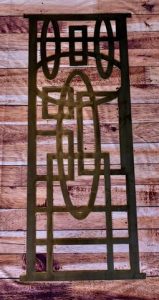 Alternate Seating: Offer options
A traditional outdoor dining table or even a patio bar is a must. But, what about giving your guests some fun seating alternatives?
Amplify your yard with a hammock, chaise lounge, or garden swing. If you do not have any trees in the garden to hang a hammock from, there are alternative methods for securing one should use hooks which you can drill into most types of walls, either on both ends or coupled with trees, posts, etc.
Support stakes can be dug into the garden, either set in concrete or removable. In almost any event they should be secure so the hammock won't collapse when in use. Hammock stands are available and come in a wide range of shapes, sizes, and prices. Swing away in a hammock to catch those evening breezes.
Install garden swings from a pergola or a large tree. Consider installing benches that take in your best garden views.
Let There Be Light
Exterior lighting is vital for entertaining once the moon comes up. Lights may be utilized to highlight features like trees and garden beds, creating focal points and add a dramatic, shadowy effect to your garden. And, of course, good lighting will also help in safety and security.
Add the warm, subtle glow of path lighting around the yard, garden, or grounds with a solar-powered light set. Integrated solar power panels and batteries harness the sun's power by day, powering the lights by night to show off landscape features or for safer walking around the grounds. Also, you can establish an outdoor basketball hoop for recreation.
With no wires to hookup installation is a snap, just stick them in the ground with the integrated stakes and relish the ambiance.
Solar lights turn on automatically at night's fall and off at dawn. From solar spotlights to landscaped gardens, to wall lanterns you could make the most of outdoor living with exterior lighting products. For all year round outdoor entertaining then you'll probably need outdoor heating.
Heating It Up
Heaters are fast becoming an essential item for outside entertaining, and there are various options, both modern and traditional, for heating your patio, backyard, or barbecue area. From pet-safe ceiling-mounted heaters to visually stunning propane fire pits, the heat source will be useful and appreciated if you live in an area with cooler evenings.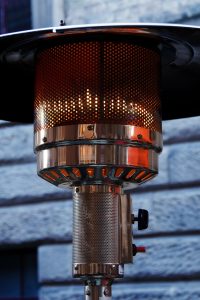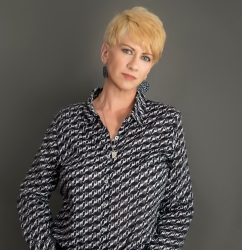 Latest posts by Deborah T
(see all)