Spending time on winterization time of your home in the autumn can make your life headache-free once the temperatures plummet.
Preparing your house for the upcoming winter season is something you definitely need to do if you want to avoid paying hefty energy and heating bills. It might be time-consuming and tedious, but it is definitely worth the hassle!
For starters, you should look at the areas and appliances in your house that you will be using daily. However, you should also check the ones that are most likely to get damaged by the cold. Ideally, you should start with inspecting your central heating system and checking for leaks and drafts coming in from cracks in windows, doors, and walls.
Other than that, you must free up the space around the radiators, insulate walls and ceilings, and take care of low-hanging branches.
5 Key Winterization Steps for a Warmer Home in the Winter
If you want to learn more, keep reading! In this article, you will find a list of things you should pay attention to in your house before winter.
1 – Inspect Your Central Heating System
Inspecting your central heating system is something that you should do regularly. It is the most essential appliance in your house. Indeed, if it is not working correctly, it can cause a lot of trouble.
For example, a malfunctioning system can result in a high energy bill that you will have to pay. And that is not all! If your radiator breaks down in the middle of winter, you will have to replace it before you can start using it again. That scenario can be incredibly problematic. If you want to take care of this issue yourself, you can check this guide on how to drain a central heating system.
2 – Check Windows and Doors for Leaks and Drafts
Checking windows and doors for leaks and drafts will prevent your house from getting filled with cold air during the winter season. If you notice any leaks, you should see how serious they are and patch each leak up using caulk.
It is best to contact a professional for this. If you do not have any experience when it comes to insulating windows and doors, you should take your time and read some reviews online to find trustworthy companies that provide such services in your area.
3 – Clear the Space Around the Radiators or HVAC Vents (An often overlooked winterization tip!)
If you want your radiators to work efficiently, you should move your furniture away from each radiator or HVAC vent before winter starts. That way, the warm air will be able to circulate freely around the whole room.
If you do not do this, the warm air remains between the walls and the furniture, which means that it will not reach other parts of the room. As a result, these areas will not heat evenly!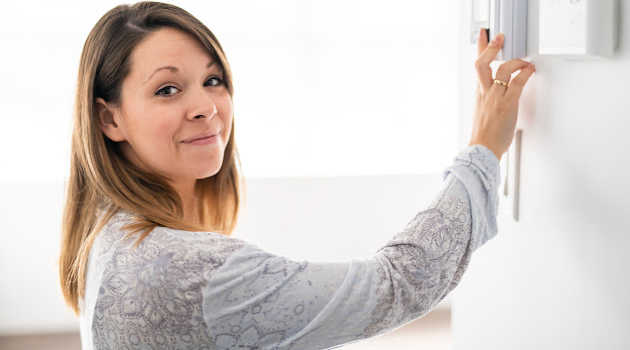 4 – Insulate Walls and Ceilings
Insulating walls and ceilings are one of the most effective ways to keep the heat in your house during the winter months. However, if you have not insulated them yet, there is not much time left until winter starts, which means that you need to act fast.
Many people think that insulating walls and ceilings are complicated, but it is actually pretty simple. To prevent the cold from entering your house, you should use rugs and curtains in all of the rooms on the upper floor.
You can also use a reflective insulation blanket that will reflect the heat back in the room. However, if you want to achieve maximum efficiency, you should look for a company that provides such services in your area.
In addition, you should check how efficient your attic is when it comes to insulating your home from heat loss. If you notice some broken tiles or holes in the roof, you should fix them as soon as possible. Ideally, you should contact a professional for this purpose.
5 – Trim Back Low-hanging Branches
If there are any low-hanging branches in your garden, you should trim them back before winter comes to avoid damage to the roof, guttering, and windows in your house. You could either trim back these branches yourself or hire a professional tree surgeon to do it for you.
Do you see branches from other houses hanging over your roof? You should ask the owners for help with removing them before they cause any damage to your property.
The Takeaway on the Steps to the Winterization of Your House
If you want to avoid paying high energy and heating bills in the winter season, you should definitely prepare your house for cold weather before it comes. Inspecting your central heating and checking windows and doors for leaks and drafts will definitely take a lot of time and effort. But it will be worth it, as you will not have to pay a lot of money for energy and heating during the winter months. If you do not know how to address these winterization tips yourself, hire a professional to help you out. That's always a viable option!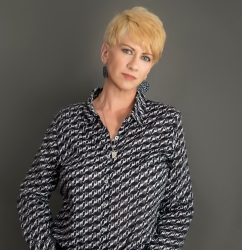 Latest posts by Deborah T
(see all)