If you're thinking about selling your home, you need to how to make it ready for the market. You should never just put your home up for sale without any kind of consideration for how it looks. Rushing the process makes it difficult to sell. If you want to get your home sold as soon as possible, you're going to need to make sure that it is in a good condition.
Do These Three Things Before You Sell Your Home
In this article, we review some of the things that you can do to get it ready for the market. So keep reading if you would like to find out more.
1 – Make Any Repairs
The first thing that you need to do is go around the home and make any repairs that you find or any that you know about. There are two reasons for this. One, it is the correct thing to do. You can't expect someone to pay all this money for your home, only to move in and find out that they then have to pay for a bunch of repairs to be done. You wouldn't like it if this was done to you, and we can promise that nobody else will either. Two, a home inspector will assess your home before it is sold and look for these things. It's better if there aren't any repairs listed here because then the buyer can ask to knock some money off the asking price.
Even those small repairs such as holes in the walls should be taken care of. You want the house to go up on the market in the best possible condition, and this can't happen if there are little repairs around that need doing.
2 – Give It A Thorough Cleaning
Another thing that you should be doing is giving it a thorough clean. If you were to walk into a home you were thinking of purchasing and it was dirty everywhere, it would put you off making the purchase. It's for this reason that you need to go around your home and make sure that it is clean. You might even want to look up a Guide to Cleaning & Disinfecting just to be 100% sure that you've done everything you can to make the home spotless.
3 – Paint It All White
The last thing that we're going to suggest is that you paint all the walls white. First, it gives a blank canvas so the potential buyer can imagine themselves living here. Second, it opens up the room and makes it look bigger than it is. This airy, spacious feeling will help you make the sale. The light also helps in a white room as it makes everything look a little bit better. The brightness of the room when you paint with white creates a backdrop that showcases the space.
The Takeaway: The Time You Spend Preparing to Sell Your Home Will Pay Off Later
We hope that you have found this article helpful, and now see some of the things that you need to do before you sell your home. It's important that you have done everything possible to make your home as attractive as possible to a potential buyer, And the things on this list will go a long way to doing this. Good luck, and we hope you get the sale you want at a price you love.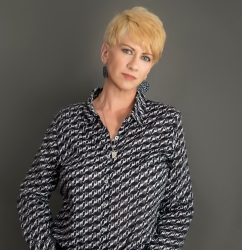 Latest posts by Deborah T
(see all)