It's almost the summer travel season. Or, as many impatient motorists call it–road work season!
We hate inconveniences as much as the next person, but sometimes it's unavoidable. It can be taken as a sort of growing pains, where you end up in a more advantageous position in the end. Learn to discern between the inconveniences that you should and shouldn't tolerate.
A typical example of a necessary inconvenience is construction projects, such as building renovations or road works. The latter can be quite the hassle, especially if it's done on roads that are often used. Expect traffic to slow down while work is ongoing.
Until it's done, there's nothing one can do except wait for it to finish. If you're the project organizer, however, the best thing you can do is to ensure that it ends as fast as possible. Prepare yourself and learn about the causes of road work delay, along with how to avoid them.
Right of Way Issues
Your transportation route is essential when it comes to road work planning. You want to use the shortest way when carrying materials to and from your site. Make sure that you look at the properties that will be affected by your project and secure the needed right of way.
Choose a route that has the least travel time and check the traffic it experiences regularly. If it experiences heavy traffic daily, it might cause a huge inconvenience for drivers if the road is limited. Find the right balance between travel time and accessibility.
Once you've finalized the affected properties, work out an agreement with the property owners for closing off the needed roads. The usual way is to rent it for the duration of the project, but some owners might request other methods of compensation by your company's services.
Material Problems
Material logistics is one of the most important factors of a construction project. Expect it to be delayed once you encounter issues with your materials. Here are some things you should keep in mind when determining your needed materials.
Minimize those expenses, but don't compromise on material quality. Using suitable quality materials will reduce maintenance issues in the future. For example, if you have a road project, using thermoplastic road marking paint will reduce your project time and road repainting frequency.
There is also the issue of how much materials to buy. Don't purchase excess materials or spend money on unnecessary costs. Material shortage, meanwhile, is likely to cause project delay. When estimating your material needs, it's better to overestimate it by a small margin.
Unexpected Weather
Weather conditions are one of the most unpredictable and disruptive factors of a road work project. If the weather turns bad during construction, there's nothing you can do but call it a day and pack your equipment up. Continuing will be unproductive and dangerous.
Don't forget to consider the climate when determining your project's allotted period. Avoid scheduling your projects during the rainy season. Check the historical data to identify the weather patterns-past weather forecasts are a good place to start.
Is your project is time-sensitive? Or do you need to complete it as soon as possible? Then use materials and equipment that can withstand at least light rain. Doing this will reduce your project downtime-in the best cases, it can even keep you from exceeding your project period.
The Takeaway: Plan for Road Work to Minimize Delays
The planning process is essential for a road work project, so don't be too hasty. Be thorough in your needs assessment and logistics. Thus, you can minimize the chances of any unforeseen road work delays. If things go well, you can even get to finish ahead of the estimated time.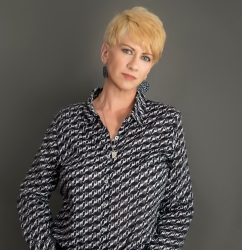 Latest posts by Deborah T
(see all)