Planning a remodel at your home? Ensure that you plan to invest your money wisely. You want the final outcome to make sense for your family's lifestyle and a whole lot of "cents" down the road when it comes time to sell.
As y'all know, I have been remodeling my little 1964 ranch home here in NC a little bit at a time. A project here, a fixer-upper there, you've seen the photos and heard my war stories.
I've been wondering if I've been spending my money well or tossing it down the proverbial drain. It has inspired me to reach out to some pros for advice.
Here's the question that I pose:
How do I know what projects will yield a maximum payout in terms of enjoyment and also hold value?
Renovations That Make Sense for Your Family
I reached out to the design experts at Greystone Kitchen and Bath in Midland, MI for some guidance. Here is what I learned from their project manager.
Kitchens are king when planning a remodel
First and foremost, I am assured that kitchens are king when planning a remodel. A "gourmet kitchen" is on practically every buyer's list of must-have items.
People place value on owning a home with a big kitchen with fantastic countertops, gorgeous but practical lighting, and a walk-in pantry to keep their things organized. They also want upgraded appliances, updated cabinetry hardware that doubles as a work of art, and wood or tile floors.
Hmmm. And to think that I threw all that money into creating a she-shed last summer.
Invest in the master bath
A secondary must-have, just behind the kitchen, that is apparently quite popular is the master bath.
In this room, buyers expect a minimum of updated cabinetry, stunning vanity lighting, tiled flooring, and a handsomely finished walk-in shower. If you really want to "up your game" add luxurious features like an upgrade to a rain head shower or a soaker tub. If you have a larger bathroom make it over the top and gorgeous.
Creating a spa-like feeling enables you to indulge in luxury now and will help you sell your home when it's time—but after all that, how can you even think about a move?
Install energy-efficient vinyl windows
If you're in an older home with old windows, you are likely overspending on your heating and cooling bills. As your windows age, they lose their efficiency. Add to that the appearance of small cracks as the frames age, and your bills will skyrocket.
Not only do windows add value by cutting your bills, but they also add oodles of curb appeal. New windows have an improved appearance over the outdated models. Plus, if you select the most common option of vinyl windows, you'll never need to paint, caulk, or reseal the windows again.
This sounds like a great plan for me, as I am still rocking my 1964 single-pane windows. It's definitely worth a cost analysis on my part.
Add outdoor living space
I was pleased to learn that you add value to your home as well as personal pleasure by adding outdoor living space.
Y'all know my home is smallish. We screened in our patio, and it has become like a second living room during the warm months of March through November. Even on mild winter days here in the south, we enjoy that space. Whew, finally I spent some money right!
Outdoor living space does not necessarily mean a screened porch, though. You can create an outdoor kitchen and grilling area, add a beautiful deck, expand a small patio, or even add a charming front porch.
Add seating and you'll have a new "room" to entertain your family and friends during fair weather. Plus, when it's time to list your house, potential buyers will love the idea of tossing steaks on the grill for their family, as well.
The Bottom Line of Planning a Renovation that Makes Sense and Cents
When you're planning a remodel, make sure you're weighing out whether the project in question makes sense for you and will earn cents in the future. This mindset allows you to spend your money wisely.
Does that mean you should nix the she-shed or glamming up your home office? Not necessarily. If you plan to remain in your home for many years, do whatever makes you the happiest.
I'd like to give a shout out to the team at Greystone Homes for all the input. If you live in their area, give them a chance to bid on your home build or home remodel.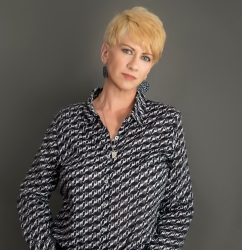 Latest posts by Deborah T
(see all)