A house fire can start from anything. It can be as easy as toppling candle flame onto your curtains when you go to the kitchen to get a drink. It is a devastating event. If caught early on, the damage can be reduced. Yet, if left unattended for a long time, a fire can cause a lot of damage. Whatever situation you find yourself in, there are essential steps you need to take to bounce back from a fire at home.
In this guide, you will find the next steps you need to take for your own safety and repair the damage.
Tip #1 – Look After Your Family Before Anything Else
Yours and your family's safety comes first after a house fire. Ensuring you are all safe and protected is essential for your own security and happiness. If a fire occurs when you are in or out of the house, you must make sure to collect everyone inside and get them out as safely and quickly as possible.
Even if the fire is minor and stays in one room, the fumes can be toxic, especially for young children. Once the fire has been attended to, ensure your family is all well and healthy. A doctor's assessment would not be a bad shout, especially for younger or older relatives. A quick health assessment will ensure the fumes have not caused any non-visible damage.
Tip #2 – Assess The Damage Once You Get the All Clear
The next step is to assess the damage done and find the best way to resolve it. However, be sure you get the all-clear sign from the authorities first.
You will most likely need a fire damage restoration service, which will help you clean up the damage and restore your home. Their job is also to preserve and protect the home and its contents so that further damage will not occur.
The first step of a professional is to confirm that the property is safe to enter. They'll check for structural damage signs that compromise the home and carefully inspect the property from the outside before opening the door. If you are concerned, you should wait for an inspector to deem the property safe before you enter.
You should never try to restore your home and the damage yourself. You will never know what structural damage it has caused. A doorframe may have come loose and, if tampered with, could fall down on top of your or a loved one.
Tip #3 – Clear The Home
You will need to clear all of the essentials before any restoration occurs. There might be broken objects or dangerous hazards that could become more of an issue than they need to be. A professional team can help you clear the space for the project to begin. If the fire was small, but your home needs restoring, you will still need to clear the space. You won't want anything to be get damaged or broken during the process.
Tip #4 – Repair The Damage Caused by the House Fire
The repair process may be to restructure the home if the damage is bad. Or, the home might need a deep clean. For restructuring, the team will rebuild broken or damaged parts and then move on to the cleaning process.
It's important to consider what items should be deep cleaned and restored and what items are too damaged and should be replaced instead. Professionals may use specific cleaning products depending on the product being cleaned or deodorized. They will consider the type of material, and how much mold, mildew or smoke has penetrated the surface when determining which cleaning product to use. They should consult you to determine any priority items.
Carpets, curtains, and other fabrics usually need special attention because they are easily ruined. In some cases, carpets can be shampooed and restored, while fabrics can be washed or cleaned. You should be able to tell if an item is far too damaged with a quick inspection.
Throughout the process, you should be updated by the professionals as they determine what is salvageable.
Tip #5 – Reconnect and Replace
After a fire has occurred, there are a few things you may need to adjust or replace. For example, your gas supply may have been affected, or you may have lost important documents. If so, you will need to efficiently reconnect and replace certain assets.
First, you may need to contact your insurance company. Following a fire, it's advisable to contact your insurance company as soon as possible. Let them know what has happened, and then they can reassess and revalue your property and take note of the incident.
If your electricity, gas, or water supplies were damaged in the fire or disconnected following it, contact your supplier to arrange repair and reconnection. Do not attempt to reconnect or turn on the supply yourself. You can find contacts for gas, water, and electricity companies in a local phone directory.
For replacing important documents, you will need to contact the relevant teams. If you have lost your passport, for example, you will need to contact the government or passport team to get a replacement.
When all aspects are taken care of, you and your loved ones can be safe and secure again in the comfort of your own home.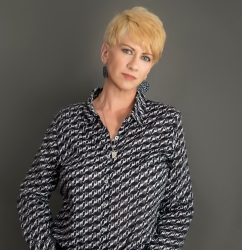 Latest posts by Deborah T
(see all)