Happy July 4th weekend, ya'll! This weekend is the American Independence Day celebration. I have plans to host a celebratory brunch, hang out with my family, and my beautiful stepdaughter will be spending two weeks with us.
I have readers in 60 nations. Therefore, I'm sharing a brief overview of this uniquely American holiday. We also call this day the Fourth of July and July 4th. Independence Day is the official title. This marks the date when we signed our Declaration of Independence from the British. This occasion was held on July 4th, 1776 in Philadelphia, Pennsylvania (the original US Capitol).
RELATED POST: Free Printable: Happy 4th of July Frameable Artwork
In essence, my country was born on that day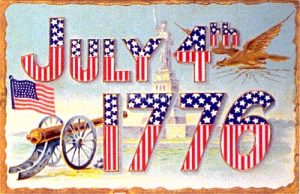 This document declared the 13 colonies the original 13 states in the United States of America. Why are we so proud of July 4th?
Our nation's forefathers drafted this document to include an important statement. The second sentence of the Declaration of Independence is by the most famous part of the document:
We hold these truths to be self-evident, that all men are created equal, that they are endowed by their Creator with certain unalienable rights, that among these are life, liberty and the pursuit of happiness.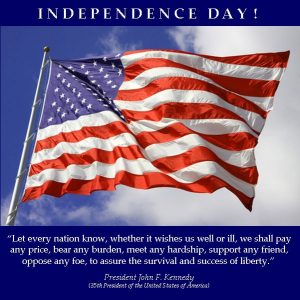 This gives Americans the choice that some other people in the world don't have. We choose the religion we practice, the words that come out of our mouths, and our occupations without apology to the government. We have the rights to live our life as we see fit and moral, as long as we are not breaking any laws.
This is important to me. While my family didn't immigrate from Europe until the 1870s through early 1900s, both of my grandfathers were US Army veterans. They both fought in WWII. My dad's father was a POW and lost his younger brother in that same war.
Also, my husband is a former Army. While he never fought in a war, he was willing to do so. Joining the military was his way of making the statement that he, also, upheld those standards set by our founding fathers.
This weekend is important to Americans. We use the time to reflect on the sacrifices made by our nation's founders. We spend time with family. Cookouts and celebrations include fireworks and marching bands. We take time off to pursue that "pursuit of happiness" just because we can!
I am going to be away from writing until July 5th. Why? Because it's my constitutional right to do so.
Have a very safe and happy July 4th weekend!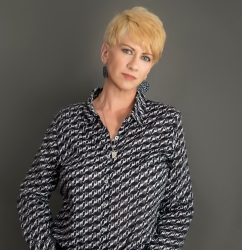 Latest posts by Deborah T
(see all)