We sometimes get emails asking about our team. It's both exciting and flattering. Without these people, we couldn't crank out the superb quality content that our followers adore. We are real people writing about topics we love. What makes this crazy thing work is the mix of personalities and unique points of view of each contributor to DIY Home & Garden. So thank you for taking time to meet our team!
EDITOR & PUBLISHER:
Deborah Tayloe is the publisher, editor, content creator, webmaster, graphic designer, and jack of all trades for DIY Home & Garden! She works a full-time as freelance editor, content creator, and children's book author. Freelancing pays the bills, but she honestly prefers working on her pet project: DIY Home & Garden.
She's a true DIY nerd and is happiest when enthusiastically wielding her paintbrush against a piece of outdated furniture or digging in her garden.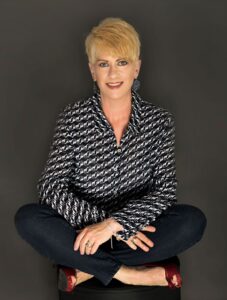 STAFF WRITERS:
We could not put this publication together without our team.
Peculiar
Peculiar E. is the Senior Contributor to DIY Home & Garden. She's the right-hand gal! Definitely, Peculiar is the go-to girl when we need a tight deadline met or a new idea researched. Peculiar is a teacher by day and an extraordinarily busy blogger by night. She enjoys telling a good story and engaging readers with her sharp observations and sarcastic sense of humor. Now if only she could get those students of hers to punctuate as skillfully as she does…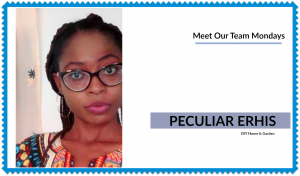 Maureen
Maureen A. works as a full-time mom to two babies and writes regular content in her free time. She especially loves writing about family and wellness topics. Maureen has become an expert at sucking spilled juice boxes out of her laptop's keyboard. Yep, that really happened!
Maureen's life is hectic, but she wouldn't trade being a mom for any other job in the world! In addition to taking on work for DIY Home & Garden, Maureen recently branched out and started her own parenting tips blog.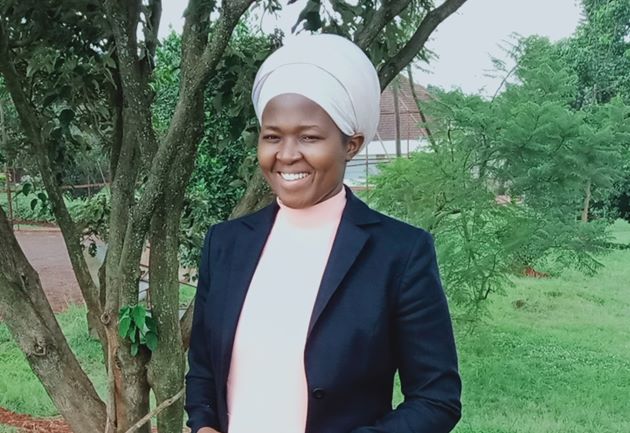 DIY Home & Garden Contributors
Besides our regular staff writers, we also have a crew of other talented contributors who help us put everything together!
Shahzad
Shahzad K is a full-time writer who serves as DIY Home & Garden's travel and real estate expert. As a real estate journalist, Shahzad strives to present factual, useful information in an easy-to-comprehend format.
While he loves writing about real estate, his real passion is travel. He relishes nothing more than jetting off to exquisite locations around the globe. meeting new people, and learning about the cultures. Of all the places he's toured, Turkey has captured his heart.
Click here to read about Shahzad's favorite spots to see in Turkey.
Caroline
Caroline K. is a past contributor to DIY Home & Garden by night and a high school teacher by day. While she didn't major in writing, the written word just comes naturally to her. She is a voracious reader and loves to spin words to tell a story. Caroline is currently pursuing a Master's Degree in Business Psychology. In her very sparse downtime, she loves decorating her home in a fun and creative way. She aspires to slow down one day and travel the world.
Click here to read Caroline's most widely-read contribution.
Alejandra
Alejandra V. contributed past content and specializes in creating authentic Mexican dishes from her native Sonoran desert region. In addition to throwing down all that great Mexican food, Ale is an accomplished photographer.
Fans of our site love her gorgeous, up-close images of simmering tomatoes and vibrant sauces.
"Ale" also loves DIY projects, but we just can't get enough of her cuisine! We have thought about bringing her out of the kitchen and into the DIY side of things. But the problem is, she's the strongest cook on our team!
Click here to read Ale's most widely-followed post.
Francheska "Franki" Hanke
Franki is a Contributor and loves to submit pieces when her crazy college schedule allows! She's a college student majoring in English and Digital Media, and we know firsthand how talented she is! Franki submits articles on DIY gifts on a budget and is also our go-to for help when we need a creative mind to give us suggestions on how to enliven our social media!
She has created both sharp photographic images and fun graphics for us. We can always count on Franki for help behind the scenes or when we need content on a tight deadline!
Click here for a peek at Franki's wreath project.
Thanks for taking the time to meet our talented team!
So now you know our secrets. We are a team of real people. We each have our own strengths that we write about. Keep sending your comments, as we love receiving your messages. We appreciate your thoughts and support for our efforts!
It's a lot of fun to work every day with these talented writers, cooks, and DIY'ers. It may sound like a crazy mix of people. And it is! But we all make it work!
Thank you for taking the time out to read and to meet our team!