The fall season is here! This definitely means a lot to the fall decor lovers because it's the time when so many of us give our homes a makeover to feature the warm and cozy autumn home décor elements.
But what does it entail to get that much-desired home impressive look? It all begins with choosing the right décor elements. Of course, this means the colors that complement your home's exterior and interior color theme.
Ready for the task? Here are a few fall décor elements to help you kick-start your project:
AUTUMN HOME DECOR GALORE!
1 – Sunflowers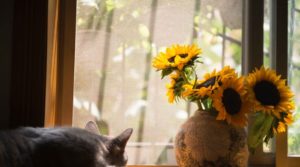 The earliest days of autumn are perfect for full, bright sunflowers. One beautiful thing about sunflowers is that they work perfectly well for both indoor and outdoor fall decoration projects.
You can choose any display medium that works for your design plan. This may include the use of sunflower stems tucked into baskets or a wreath. Consider hanging a couple of these baskets along the railing that guards the stairs to your door.
You can as well make a garland to hang them around your front door. Or, drape them as a runner on your table. But first, ensure you measure the length of what you want to be decorated to avoid having uneven sunflower placement.
2 – Pumpkins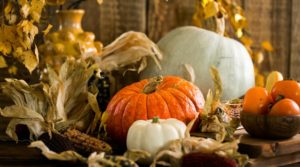 As we move through October, sunflowers will give way to the most identifiable symbol of fall: pumpkins!
There are a number of ways to bring in the warm colors of fall using pumpkins to beautify both your indoor and outdoor spaces.
Holding a fall birthday party or a baby shower? All you need to do is to select the color that matches your occasion's theme and let your creativity flow out.
Pumpkins literally work for any occasion—let's just say it depicts an endless world of creativity, inexpensively!
You can use pumpkins for:
A fall wedding. You can even go a notch higher to have your guests append their signatures on the pumpkin-made guest book.
To tactfully show your visitors the way to your house or dinner venue. You can, of course, have your party writings on the pumpkins lined along the pathway to easily lead them to the venue.
The additional beauty of your container garden.
Note: These are just a few of the seemingly uncountable pumpkin uses.
The fall is here once again and the cornstalks are awaiting your creativity to help bring out the beauty in them. Remember it's not only the cornstalks, but you can also use the dried corns as well as the corn husks. Of course, that all depends on your preference.
Cornstalks would work perfectly well for your front door or any other place around your home. All you've got to do is to simply bundle them into columns in a majestic display. Tie them off with natural jute for an added rustic detail.
Just like the other décor elements, cornstalks also exhibit an endless list of uses.
4 – Burlap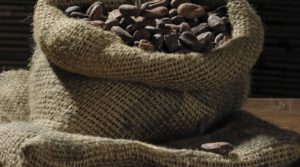 Roll it up or square it and add in some colorful flowers. It works for all occasions. It's amazing just how this décor element can be used in varied forms to enhance the charm of your home.
Final Thoughts on Autumn Home Decor
Give your home a whole new look this season with the countless fall decor options available. Consider getting started with these simple, easily accessible, and affordable décor elements.
The look you'll achieve is warm, cozy, and perfect for those cooling temperatures. So, grab your supplies, unleash your creativity. Plus, you will get the autumn home decor you've been dreaming of all summer long.