Every time I fix them for breakfast, I end up with leftover grits. As a result, I have come up with a way to bake those leftovers into a hearty, richly-textured bread with a rustic appearance. It makes a wonderful toast and is also a full-bodied bread to get out the door in the morning.
I know a few weeks ago I was writing about low-carb quiche. Honestly, it didn't last long. I think about two weeks of no bread and I was quite cranky enough! While I enjoy low-carb foods sometimes, a couple weeks straight was just. Too. Much. After all, breakfast is an important meal, right?
So anyhoo…I've acquired an acceptance for eating for grits since I moved from Pennsylvania to North Carolina. Furthermore, my husband is a native North Carolinian and wants them for breakfast a few times a month. I can either take them or leave them served in a bowl. But put them into a bread and I actually look forward to them! The grits give the bread great, moist texture.
Use those leftover grits up on this aromatic, delicious breakfast bread.
Grits Bread:
Grease a 1 3/4 qt. to 2 qt baking pan with cooking spray and set aside. I prefer my vintage Pyrex because it has a lid to cover the bread while it rises.
Combine the warm water, Rapid Rise yeast, and salt in the bottom of your stand mixer bowl. Let proof. When the yeast starts to bubble, you can move on.
Add the remainder of the ingredients. Then place in a stand mixer with your dough hook attachment. Lastly, mix for about 5 minutes so that all ingredients have formed a sticky, moist dough.

Grits Bread starts with a sticky moist dough. You will still have texture and body from the cooked grits.

Turn the dough into the greased Pyrex Pan. Cover and let rise for 45 minutes. Your dough will double in size. Preheat your oven to 375

Pour dough into a greased baking pan and cover to let it rise.

bread dough will double in size as it rises.

After your bread has doubled in size, place it in the preheated oven for 30 minutes uncovered.
Turn the heat up to 425 and bake the bread an additional 15 minutes
Your grits bread will now have a golden appearance. Remove it and let it cool in the Pyrex pan for about 15 minutes.
Remove by gently flipping it upside down onto a clean towel. Then you can use the towel to help you flip it back upright. Mine broke today because I let it drop too hard when I took it out of the pan. But it still tastes great!

The golden brown crust give a satisfying texture to the bread.

Don't toss out your leftover breakfast grits. Instead, make this yummy grits bread.
The Takeaway: Don't Toss Your Leftover Grits, Make Delicious Bread!
This is a fantastically flavorful way to use up those leftover grits. Try baking fresh, hot grits bread just once and you'll see why it's one of my favorite quick breakfast toasts. And, if you love to bake, be sure to check out our recipe for cheddar-garlic pull-apart bread!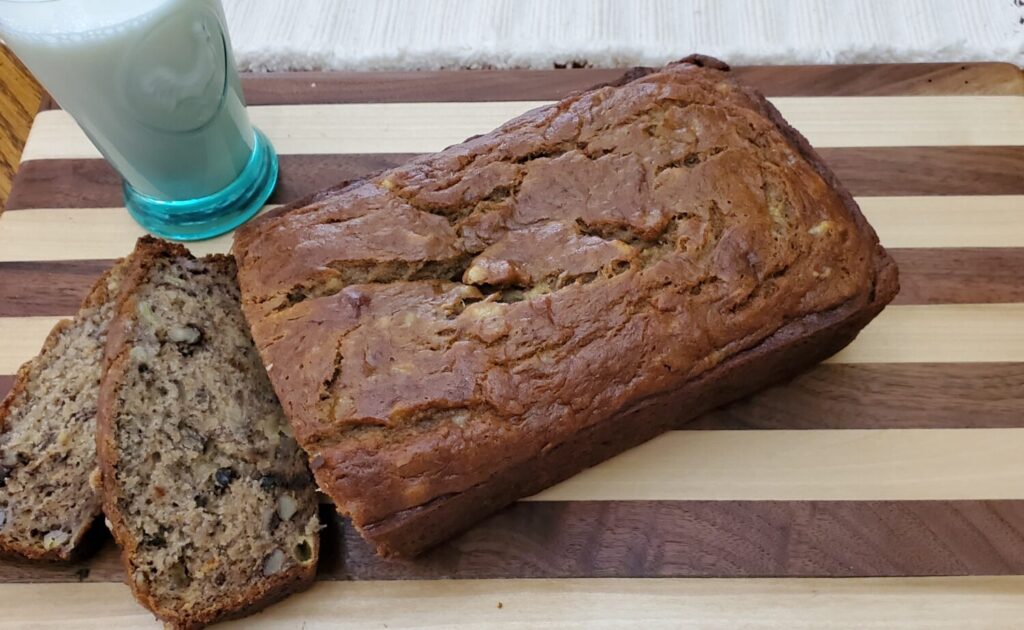 Content last updated 07.07.2021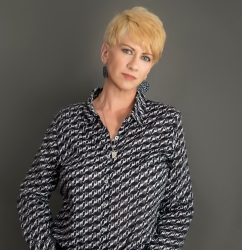 Latest posts by Deborah T
(see all)