You don't just have focus only on the main rooms of the house when thinking of aesthetics. Yes, large rooms do play a big part, probably the biggest. But, there are other areas to your home that you need to consider. This is especially true now that the weather is beginning to heat up again. If you're going to be entertaining friends all of the time, now is the best time to go around your home, and make sure the aesthetics of the house are in order everywhere, and not just on the main attractions. To help you out, here are the places we think that it matters most, and where you might be missing!
RELATED POST: Minor Aesthetic Home Improvements That Can Reinvigorate Your Home
The Front Entrance
The front entrance of your home is the first thing that people are going to see. Obviously, you want to try and put a lot of effort into the aesthetics there. Out of the three areas we'll talk about today, the front of the home is definitely the most expensive. But it will also give you the most curb appeal.
One of the things that we think tends to go first, is the roofing. Not only can it look poor from the outside, but it can also cause its own set of problems if you leave it for too long. Luckily, residential roofing is not hard to come by, and most of the problems that you're going to be having can easily be fixed. If you want to really improve the aesthetics, you invest in upgraded shingles in colors that really give your home that extra something special.
If you want to make the front of the house look pretty, there are two rules to follow. Always make sure the driveway and grass are in perfect condition. Pressure washing the driveway will keep it clean. The second rule being that you should always make sure you have some sort of flower pot arrangement outside the front windows. It can either be in pots or hanging baskets. This will help brighten the place up a little.
The Back Porch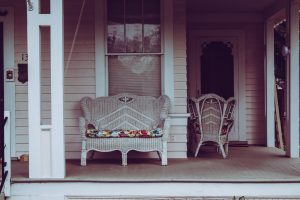 The back porch, deck, or patio should also be considered when trying to make the home look nice. Indeed, many argue that a porch or patio is an additional fair-weather room. So treat it as such, making it enjoyable for you and your visitors.
Plus, whenever you have good weather, you need to start thinking about how you can make the aesthetics better. You could think about adding in a pretty blossoming tree, some bright colored plants, or just have something redone to it. If you feel like the patio is old and cracked, why not have some decking installed? Anything you can think of that should make the garden look better, you should be putting in. Water features, in particular, are a cool addition to your home.
Of Course, We'll Talk About The Inside!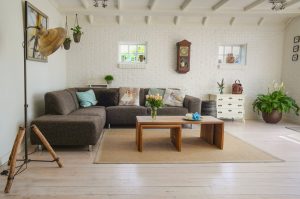 It wouldn't be right for us to talk about the aesthetics of the home, without talking about the inside of the home. It's one of the parts that matter the most, and we think you should focus on contemporary updates if you're going to improve the aesthetics here. At the minute, it's all the rage to go high tech, with modern decor designs. Think white bright walls, wooden floors, and corners sofas. Here are a few great modern interior decor designs that we think you'll love!
Look At Ways To Improve The Details
A practical and comfortable space is vital, especially in a living room for example. First of all, we must remember that a living room is decorated with auxiliary furniture of rather small proportions. In this way, in a living room, you have a maximum of two chairs, a table, and little else. In this space, practicality is emphasized as a synonym for comfort. Hence, little furniture is placed and accessories tend to be scarce and small. To get a cozy living room you can place three main elements: a good armchair, a table, and a shelf. Electronic devices are not usually included although, in some cases, a television is included on the wall. Instead, a music player is usually placed (especially if it is the vintage style). Look at the types of blinds or curtains that you use, including Choosing Curtain Rods, which is also important. The little details make a huge difference.
Clever Use of Neutral Colors:
Second, you have to be smart about your use of color. This particular element can always be our best ally when decorating; therefore, it is advisable not to go to extremes. All kinds of colors can be used. However, the most popular today are neutral tones, given the prevalence of the minimalist trend. To achieve a beautiful living room, we can use neutral colors and accessories in a bright and cheerful color. Thus we will be able to generate contrast and provide freshness without falling into exaggerations. For example, if the neutral palette is warm, when adding accessories in turquoise, the result will be very harmonious and refined. It can even be relaxing.
The Bottom Line on Home Aesthetics
While the living room, kitchen, and master suite usually take most of your decor mojo, don't miss out on the improvements that you can easily make by updating the front entryway and back porch. Keep those inside improvements contemporary. These improvements will all add up to a big impact.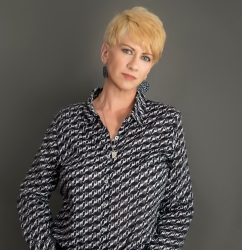 Latest posts by Deborah T
(see all)