No home is too far gone to be restored. You'd be surprised by the difference that can be made by a few minor aesthetic improvements. You might not like the look of your household at the moment, but here are a few ideas that could completely reinvigorate your living space.
A new patio
Your garden is more than grass and shrubbery – it's a part of your home. At least, you should view it in that light. With a little bit of time and money, you can transform this space into a homely paradise that'll really add something special to your home. Maybe you already have a patio area, but you might want to spruce up this space if you don't feel particularly mesmerized by your garden in its current state. For instance, you could get a patio awning to keep the decking area sheltered from the elements whilst adding an element of style to the area.
In terms of nature, surrounding the outer edge of the patio area with flowers and shrubbery could add a colorful and vibrant element to this space. For the flooring, you might even want to consider a black concrete stain. It'll provide a classy and sleek finish to your existing surface so as to protect it from weathering or, simply, the passage of time. When you want to keep your patio looking stylish in the long-term, this is important. Again, you'd be surprised by the impact that can be made by such minor aesthetic improvements.
A brighter home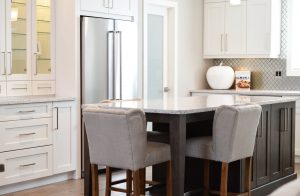 You should also be aiming to make your home feel as bright as possible. After all, this is supposed to be a warm and inviting space. Light can be a very powerful thing when it comes to the appearance of our environment. You might want to repaint your walls white; it's a neutral color that'll reflect light and brighten up the space in your home.
You should also use mirrors to transform your living space. They're not just useful in terms of displaying your reflection; they can make a room feel larger and also add light to a room. It's all about positioning. Maybe you could move your mirrors so that they catch the natural light pouring in through the windows. It'll make your home feel fresher and much brighter.
A better and more efficient use of space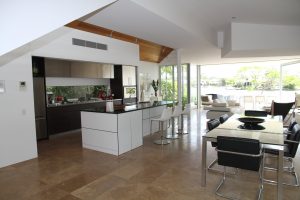 The final aesthetic improvement you could make to your home is to simply use space more effectively. It's a small improvement that could make a massive difference to the way in which you perceive your household. There might be more space in your humble abode than you realize, but clutter has obscured your ability to truly appreciate it. There are plenty of small ways to make your house feel more spacious.
Decluttering is a good place to start, but you can do more to improve the aesthetic of your home than throwing out old things. You could put up shelving units to create additional storage space for your belongings. Indeed, it will your home much tidier. You could even mount your TV on the wall and get rid of the stand so as to open up more floor space. Get creative with the space in your home.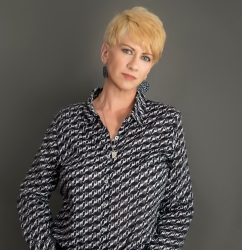 Latest posts by Deborah T
(see all)