Have you ever looked at a fabulous home and asked yourself, "Who lives in such a nice house?"
Envy those lucky individuals no longer. Because with a little planning, the answer to that question could be, "You do!"
It doesn't matter if your house is rented or not, you should be doing your best to keep it clean and tidy at all times. The inside and the outside both count here. Of course, if you do rent, you are slightly more limited. Or, if you own but are in a shared building, then there will be some restrictions to the outside too.
"The interior of the house personifies the private world; the exterior of it is part of the outside world" ~~Stephen Gardiner
However, when you can, you should aim to do the bigger things that keep your house looking beautiful.
Cleaning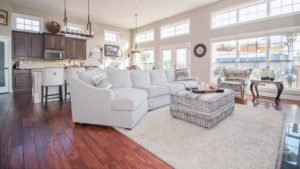 For the inside and outside. The hallway should ideally be clear of all clutter and cleaned thoroughly. Remember that the outside of the house is the first thing that people see, and unless it is stunning, they let it pass without comment. But the door and immediately inside is what people take note of.
Is it cluttered? Are the shoes in a big heap? Dusty? Smells weird?
It doesn't have to be immaculate because everyone knows that by the door is a high traffic area – but it should be tidy.
The best way to keep on top of the cleaning work is to do a big clean once a week. Then do smaller cleaning sessions during the weekdays. 30 minutes or so each evening, with the basics like vacuuming and putting things away should help you have less to do in the big clean. The big clean is where you get right under the furniture and into the nooks and crannies of your home. Many people opt to do this on a Friday, so the weekend is clear of busywork. Follow these tips for cleaning weekly, and you are free to enjoy a clean house.
Maintain
Once you have put in all of that effort to get your garden and house clean and tidy outside, you should try to maintain it. During the spring and summer, this is typically easier to do because bad weather makes weeding a little bit less fun. If you know that the outside of your residence needs some love and attention, you can search Texas Home Improvement to see how you can make yours a nice house using an exterior coating. And as a bonus, you'll never need to paint again.
Knock Knock
Of course, your front door greets the world. Yet it is often overlooked!
Change your knocker and letterbox to something snazzy. You can add something with personality and have a lion head or maybe something else interesting, and a matching mailbox. Small details make a big difference to the outside of your home.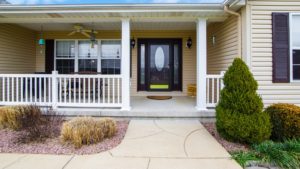 Garden
If you don't have a front garden, you can still add plenty of interest in the form of potted plants. Try to plant fragrant herbs and flowers so that while people are waiting for you to answer, they or they can enjoy a sweet scent hanging in the air. Jasmine, lavender, mint, basil, and rosemary are great options for this. And, the bonus is they work well together and are great for bees and butterflies.
Want to get more tips on all things home related? Please subscribe.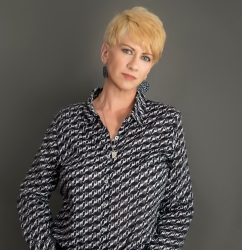 Latest posts by Deborah T
(see all)