Are you thinking about selling your home in the near future? If so, then you'll have two goals. You will want to make sure it sells fast and for the right price. It's that latter goal we're going to focus on today because for that to happen, you need to make sure that you add value to your home.
However, it's critical that you spend your dollars in the right ways. Some changes to your home might seem impressive but won't add that much into the actual value. Others will be expensive but could actually turn buyers away. A water feature falls into this category because it will be both difficult and expensive to maintain.
So, what changes should you be focusing on?
These 3 Key Renovations Add Value to Your Home
1 – Attic Conversion
If you want to make sure that you are increasing the actual value of the property, then your main focus should always be increasing the usable square footage of the home. One of the easiest ways to do that is by converting the attic.
This will be a possibility and easy to do if you have quite a high roof. If there's already space in the property then you are not going to need to worry about making some large changes here. It will just be a case of laying the right flooring and improving the insulation.
You might also need to add a staircase but this isn't as difficult as it seems. If you don't have the right height space, then it might be worth thinking about a garage conversion instead.
2 – Kitchen Renovations
Alternatively, you might want to think about renovating the kitchen space in your home. This is often considered to be one of the most important rooms for a buyer. That could be why the right changes here will add between twenty and twenty-five percent onto the asking value of your home.
The trick is to make sure that the kitchen looks modern and luxurious. You can do this with the right materials such as quartz. Quartz colors are varied enough to match any kitchen design and ensure that your home does look absolutely stunning.
3 – Bathroom Changes
Another room to focus on here would be the bathroom and you need to think about what the modern buyer wants. Contrary to belief most buyers are no longer particularly interested in a bath.
They are far more curious about the shower and the space you have in the room. An open-plan bathroom design is very popular right now and the bigger you can make the shower area, the easier you will find it to sell your home.
The Bottom Line: Add value to your home with these three key changes
We hope this helps you understand some of the changes that you should be making to add value to your home. Take this step and you can guarantee that your home sells for the right price so that you can make a solid level of profit. This is going to be ideal if you are looking to move to a bigger place or you have some grand ideas on how to improve the new property that you are thinking about purchasing.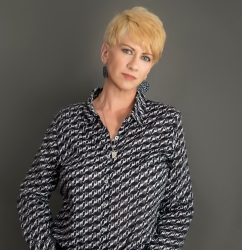 Latest posts by Deborah T
(see all)