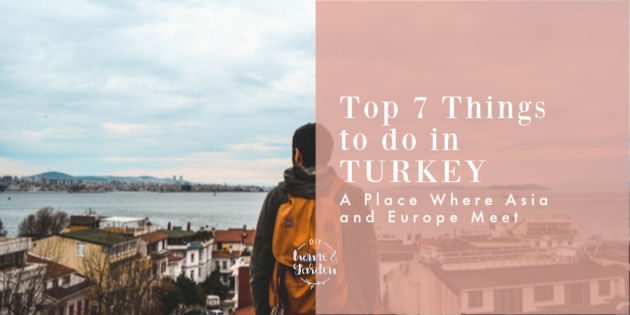 Turkey took me by surprise during my first visit. I loved it so much that it is my most favorite destination, EVER! The people are welcoming, their cuisine is tasteful, and their culture has my heart! Geographically, Turkey is blessed with all sorts of sceneries. From sun-kissed beaches to enthralling mountainous beauty – Turkey has enough attractions to keep you occupied for good.
Here a list of top 7 things you need to do while traveling across Turkey!
1. Start with An Istanbul Walking Tour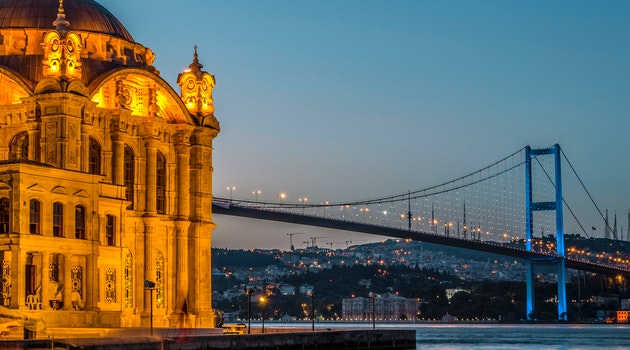 Istanbul is truly the gateway between the East and the West! It is the only city that is located in two different continents at the same time. Istanbul is home to two international airports that welcome direct flights from all over the world. I highly recommend you to take your time to explore the city and everything it has to offer.
A combination of a walking tour and the use of some public transportation will help you cover all the highlights of the city. You can visit several historical landmarks such as the Hagia Sophia, Blue Mosque, and the Topkapi Palace. During the walking tour, you'll also be able to visit the age-old Grand Bazaar and the Spice Market.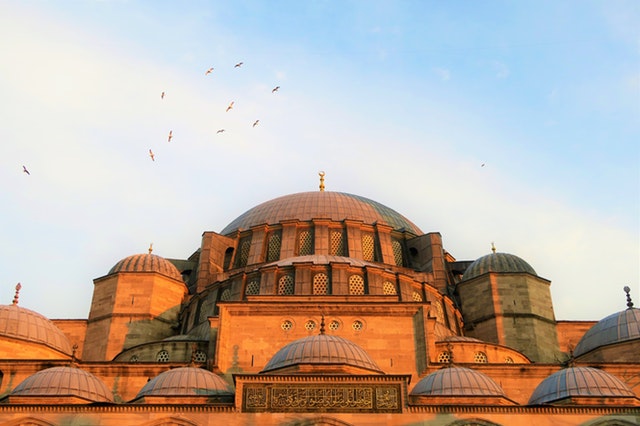 2. Travel to Cappadocia for a Hot Air Balloon Ride
Riding a hot air balloon at the time of sunrise is one hell of an experience! Cappadocia is counted among the world's top destinations for this once in a lifetime adventure. The city is home to several dwellings that are based inside caves. You'll find peace and tranquility after the entire balloon ride experience in the day. The experience of the balloon ride and living in lavishly designed cave hotels was so good that I even dream about it to this date.
Well, another reason to fall in love with Cappadocia is the town of Göreme. The hotels in the city are luxurious as they give you a once in a lifetime experience of living in a cave!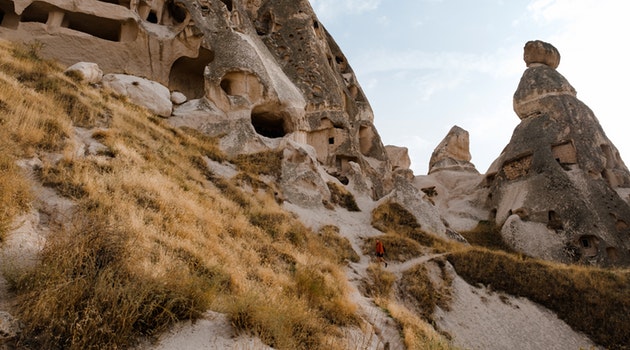 3. Go Underground in Derinkuyu
Well, another reason that makes me vouch for Cappadocia's glory is the underground city of Derinkuyu. Known as the largest underground city in Turkey, Derinkuyu was home to more than 20,000 people in ancient times. The city added to the flair of Cappadocia and made it a unique destination for people to visit. You can wander through the tunnels and see several caves. Each cave was designated for a specific cause. Some were used by people to live while others were churches or wineries.
4. Visit the Age-old City of Ephesus
Ephesus was once the center of trade for the entire world. Located in Izmir, the city has been declared as UNESCO World Heritage site visited by many tourists each year. If you are interested in history, then this is the place you would love to visit. The history of the city dates back to the 10th century BC. While walking down the streets, you'll observe ruins of old theaters, statues, houses, libraries, and temples. Ephesus is home to the famous Temple of Artemis – listed among the seven wonders of the ancient world.
5. Treat Yourself in Antalya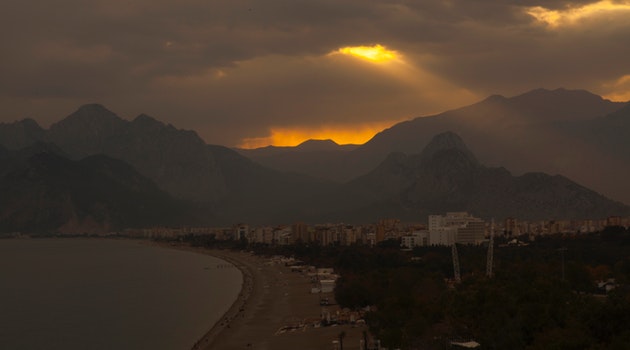 Antalya is known for its resorts, a vibrant old town, and incredible natural beauty. If you are looking to relax and spend some time on the beach, then book yourself a resort in Antalya. Konyaalti and Lara are the two main beaches of the city, extending in opposite directions to each. People looking to break away from crowds could visit Kaputaş. The location is perfect for windsurfers and other travelers and is located three hours away from the central city.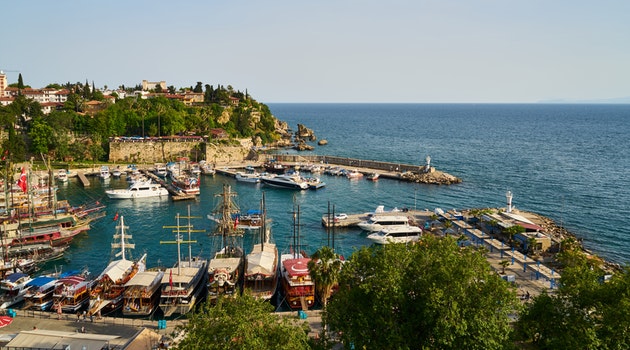 6. Enjoy the Thermal Springs in Pamukkale
These terrace pools look amazing in photos and even better in person. Pamukkale is a fantastic place to visit in Turkey as it offers a unique experience of bathing in an open-air spring. The mineral deposits around them give the entire area its snowy while look. It feels as if you are stepping on snow, but the water tells another story. Spend an afternoon relaxing in these places. Once your fingers turn pruney, head out to the top of the hill to check out the ancient ruins of Hierapolis.
7. Sleep in a Teepee in Farayla
Imagine spending the whole night living in a Teepee under a thousand stars. It is similar to sleeping in a traditional tenant, but the location is something that will make you go WOW! The Shiva Camp offers unique views of the Mediterranean, which turns out to be a multi-million-dollar view. This is something you can enjoy for a mere $50, with dinner and breakfast included for two people. If you feel like enjoying the water, hike down to the beach and let the turquoise waters steal your heart.
RELATED CONTENT: 5 Reasons Why You Should Visit Dubai
Some Honorable Mentions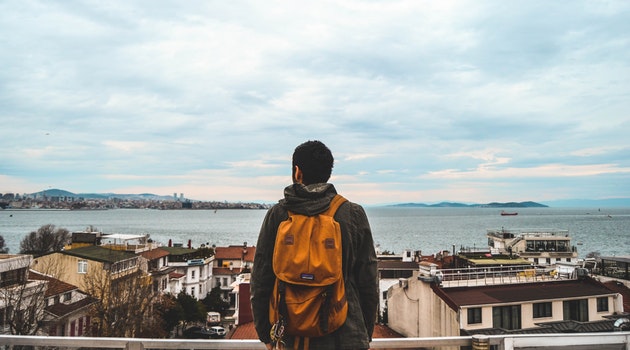 Turkey has other places that you might like.
·        Butterfly Valley – If you like to spend time in nature, try visiting the Butterfly Valley. The place is home to wildflowers, wild goats, and beautiful waterfalls.
·        Fethiye – This port city is famous for white sand and blue lagoon extending out from the beach. The city is also at proximity to the Butterfly Valery and offers a fantastic coastline.
Other than that, you can develop your kind of getaway in Turkey. Even though it's an Islamic country, people there are open to new cultures and people because of the ever-increasing tourism in the country. Just make sure you wear appropriate clothes while visiting mosques or tombs.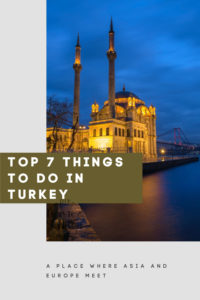 Is Turkey Safe?
Unfortunately, the country has seen its share of troubles in the past. In 2016, it experienced a coup – which helped the nation become stable and united. There also have been attacks in Istanbul, Izmir, Ankara, and other cities.
The American Travel Advisory tells its citizens to reconsider traveling to Turkey. Should you choose to review? It's up to you! My experience in Turkey was fantastic. I found the people to be welcoming and friendly. Here are some safety tips for you to consider while traveling to Turkey.
·

        

Stay alert in places that are frequently visited by westerners.
·

        

Avoid demonstrations and crowds at any cost.
·

        

Stay in hotels with proper security measures.
·

        

Stay in check with the local news.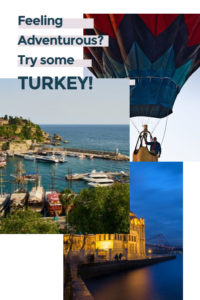 Latest posts by Shahzad Khan
(see all)