Are you considering giving up on summer vacation this year in favor of investing in home improvements? Like many, you face a dilemma. Do you spend money on travel or investing in an expensive home improvement project?
Although traveling is a fun thing to do, not everyone enjoys spending time far away from their home. Additionally, with the arrival of the coronavirus pandemic, taking a trip to an exotic place became a much more challenging thing to do. It led people to find new ways of spending their hard-earned money. While some decided to indulge in online casinos, others have taken a more practical approach and invested in home improvement projects.
10 Excellent Home Upgrades to Spend Money On
With more people staying at the comforts of their beautifully situated condos, it is only natural that you might also think about upgrading your kitchen, decluttering your garage, or installing a new roof. If you wonder which of the home improvements you should implement first, we are glad to help. Here are some of the most popular home improvement projects people have invested in recently:
1 – Bathroom Remodel
Bathrooms are often the most neglected areas in people's homes. However, this doesn't have to be the case. If you're looking for an easy project that will bring visual, functional, and economic improvements to your home, consider buying a new tub or replacing your old shower.
2 – Kitchen Countertops
A kitchen isn't a kitchen without a countertop. A cooking area without a countertop is like a mouth without teeth: it's just not the same. That's why many homeowners decide to update their kitchen counters by adding granite or marble countertops that go well with their cabinets. There are plenty of countertop materials on the market for those who don't like natural stones. These options include quartz, Corian, and solid surface quartz.
3 – Bathroom Flooring
In addition to the tub and shower, the bathroom is another place in your house where tiles can really make a difference in terms of appearance, comfort, and value. Replacing the old ceramic or linoleum floor with a more modern and beautiful option will make your bathroom feel like a whole new space. Just like with other types of flooring, tile comes in a variety of styles and colors.
You can choose between porcelain tile, ceramic tile, slate tile, granite tile, travertine tile, slate tile, and more.
4 – Spend Money Ceiling Fans to Keep Your Home Cooler
Ceiling fans are often one of the first things to go when homeowners decide to renovate their rooms. This is because they tend to be pretty outdated when compared to other similar appliances. They are also bulky and take up a lot of space on the ceiling. Nevertheless, some people prefer ceiling fans over air conditioners. If you're one of them, you should definitely consider updating that old fan you currently have with a modern and much more attractive model.
5 – Home Security System
Homeowners who live in big cities know how important home security systems are today. Unfortunately, it's not always possible to install such an appliance in your home because it takes up a lot of space and requires wiring inside the walls. However, there are wireless options on the market that allow you to monitor your home remotely from anywhere in the wor
6 – Garage Storage Solutions
Garages are often used as extra storage spaces. People often keep things like bicycles, tools, toys, or other gadgets in these rooms. If you're sick of tripping over these items every time you enter your garage and want to find a better solution for them, you should start searching for storage options right away. You can install wall racks, overhead racks, shelves or even purchase a small cabinet for storage purposes. Whatever you pick for your garage storage needs, you won't regret it!
If you have a smaller budget, you can come up with DIY options to spend money frugally on this DIY project.
7 – Home Décor Accessories
When it comes to home improvement projects that people have invested in lately, home décor accessories are high on the list. People love decorating their houses and making them look nice with accessories like new furniture pieces or stylish wall art pieces. Even if you're on a tight budget, you should invest in some new accessories for your home because they will improve its overall appearance and aesthetic value significantly.
8 – Roof Repair
If you live in a house that was built before 2000, then the chances are that its roof might be in a less than ideal condition. It means that it's probably due for repairs or replacement soon. If you're lucky enough to afford such an investment, we recommend doing it right away because it will save you money in the long run (you'll pay less for electricity).
9 – Outdoor Lighting
Do you have a backyard or a balcony? Then you should consider investing in some new outdoor lighting options. Your home will look much better with an updated light fixture that works well with its architecture. If you're planning to spend your money on outdoor lighting, you should buy something that's waterproof and has a long lifespan.
10 – Solar Energy
If you've been steadily becoming more environmentally conscious and have been looking for tangible ways of making a difference in your life to help the planet then consider changing how you power your home. Solar energy and solar paneling have been growing in popularity over the years. In fact it's bound to get more popular. Not only are they cheaper and lower your energy costs in the long run but they also make a huge impact on the environment which makes them a rewarding change to your home. Solar panels, nowadays, even look very aesthetically pleasing and add an extremely modern, forward-thinking flare to the home. For the best solar company, check out this link.
The Bottom Line: It Might Make More Long-term Sense to Spend Money on Improving Your House
We spend most of our lives in our homes, and it is not a surprise that the home renovation industry experienced a boom during the time of lockdowns and the pandemic. The ideas listed in this article can help you make your home safer and more aesthetically pleasing. And that might just be the wisest way to spend money this summer.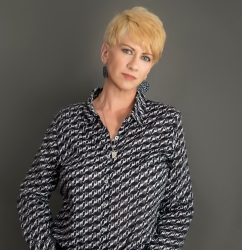 Latest posts by Deborah T
(see all)