Loving the warmer spring weather but dying for the summer heat? Spend time now prepping your garden for summer.You'll have the hard work completed, so you'll have more time to enjoy fun in the sun.
When it's cold and miserable outside the last thing you want to do is spend any time in your garden. So those outdoor spaces tend to get neglected during the winter.
But spring is finally here and so your mind might start to think about the summer months ahead and how your garden might need some attention. It's only natural that you are going to start thinking about your outside space and get it ready for those days utilizing it–both the ways you can use it and how you can make the most of it. The garden really is an extension of your home.
The thing you might be thinking about, is exactly how you want to use it, and the changes that you can make. So here are a couple of ways you can get your garden ready for the warmer months ahead.
Tidy up the flower beds
It's time to clear those leaves and sticks from the winter months and create some fresh new bedding for flowers. Bright flowers can look attractive in the spring and summer months. Pruning bushes and wedding flower beds can also make a huge difference to your outside space. By just neatening up the flower beds and tidying debris away, you are well on your way to creating a lovely garden space.
Invest in new furniture, fencing, and gate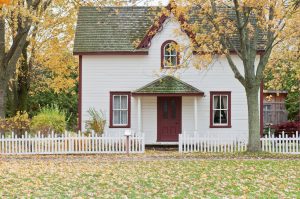 During the winter months your fencing, garden furniture, and gates can feel the true brunt of the cold and icy weather. Without being treated this could cause them to become damaged. Of course, if they can be saved, you could take the opportunity to treat all the woodwork. Staining the fences and furniture can give them a new lease of life.
However, if things need replacing, then you could buy garden gates online. This allows you to do some necessary research and provides a time-saving solution. Also, at this time of year, not many people will be thinking about buying garden furniture or things for the garden in general. So use it as an opportunity to get some bargains.
Create a space for dining and socializing
A great thing to do would be to start thinking about the patio or decking areas in your garden. If you have something like that already is it being utilized as best as it could be? Perhaps it might be that you may need to change the patio doors so that you can get a great open aspect. This is when websites like https://windowstacoma.com/patio-doors/ could be very useful. If you haven't got an area like this then you could look at ways of creating one. It can be great for eating outside or enjoying BBQ's in the summer. A decked area can be made up quite easily, and if you have the space it could dramatically change the whole look of it.
Look after your lawn or patio areas