Climbing the property ladder is no easy feat. But if you're willing to apply yourself and learn from your mistakes, you've got a winning formula for success. So in this post, we'll be covering some reasons why you might want to consider investing in a luxury property if you want to make a career of investing.
3 Things to Know About a Luxury Property
Here are three things you should know about investing in this niche.
1 – Luxury doesn't mean expensive
One of the big things to understand when it comes to investing in luxury property is that you don't actually need to spend a lot to invest in luxury properties. Of course, this is relatively speaking. Prices vary from one city to another. When we see luxury properties, we forget that many of them are either built from the ground up or based on existing properties that were renovated to be luxury properties.
In other words, you can turn a relatively inexpensive property into something perceived as luxurious. In fact, the main factor that controls whether one deems a property as luxury or not is the location. After all, having local conveniences and transport links. shopping spots and recreation are extremely important and make up a fairly large percentage of a home's value.
2 – It's all about meeting the buyer's needs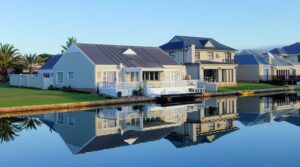 Another thing to consider when it comes to investing in luxury is that your main focus should be on meeting the needs of the buyer (or the client) and not your own. For example, you could focus on designing a bespoke home for a certain client, or you could build a luxury home that has many unique features not found in other homes.
The goal of luxury isn't to be expensive. Instead, it's all about creating a unique experience that the buyer can't find elsewhere. The definition of luxury is great comfort and elegance but doesn't always have to be related to expensive things.
3 – The market is more diverse than you think
The market for luxury properties is a lot more diverse than a lot of people give it credit for. Most people think of large mansions and office buildings in affluent areas, but there are far more opportunities to consider. For example, the market also includes luxury one-bedroom apartments for bachelors, and it can also include managing a vacation home by renting it out to people on holiday. In other words, there are countless different options for investing in luxury properties and you shouldn't develop a narrow mindset.
The Takeaway: Don't Overlook a Luxury Property
The best way to learn more about the market is to experience it yourself. Look at the types of properties that people invest in, get an idea for what the popular high-end properties are, and don't be blindsided by the price. Think of it this way; an apartment that costs millions of dollars is certainly luxurious, but luxury is relative to the person buying it. For a one-bedroom apartment designed for a single person, a million dollars is still a high price to pay and is considered luxurious for that buyer. Always think relative to what your buyer could want and what they would consider as a luxury.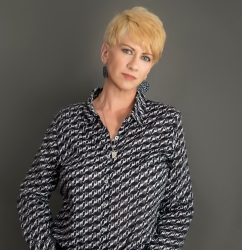 Latest posts by Deborah T
(see all)