Joinery involves the creation of wooden components of a building, including window frames, doors, stars, and such like. Unfortunately, there are too many rogue joiners on the market, and we want to make sure you do not fall victim to them. Read on to discover more.
There are a number of warning signs that indicate you have a rogue handyman on your hands. Firstly, a joiner should accept several methods of payment – they should never insist on cash. If they do this, there is always the chance that they could be looking to avoid paying taxes, and thus they are acting dishonestly. They should also never ask for money upfront.
Does the handyman seem reluctant to share details about their business? Perhaps they don't want to give their landline number or provide an address? This should be a red flag. If they won't provide you with references, you should wonder why. Is the joiner unwilling to put their estimate or quote in writing? You should never agree to a job without having the details in writing. On the other hand, if the quote provided seems too good to be true this should also set off alarm bells. How can they provide the job so cheap? Surely they are cutting corners.
Aside from this, make sure they offer you a contract, and that communication is honest and open. Read reviews online to make sure that the joiner in question has a good reputation like Reece Builders do. Previous customers' comments can be very telling.
How To Reduce The Cost Of Hiring a Joiner
Joiners provide a wide range of services, including making a wooden sash window frame, building a garden shed, laying oak flooring in your home, hanging new doors, and much more. If you need this type of handyman, you will no doubt want to keep your costs down, but you need to be wise when doing so.
Simply looking for the cheapest handyman is not an advised approach. If you do this, you are almost certain to suffer from a lack of quality. You could even fall victim to a rogue trader, which is the last thing you want. But, don't fret, as there are a number of different approaches you can take to save money without impacting the quality of the job.
This includes acquiring the materials yourself and thus simply paying for the labor. You could also reduce the cost of building a garden shed if you were willing to assist the joiners. This means that two professionals could be on the job, and with your assistance the team would be reduced, thus resulting in a lower price.
Here's an example of how you can pitch in.
If you require a board lift, it will make life a lot cheaper and easier for you if you empty the loft before this starts. If the joiners need to clear the loft for you, it is going to cost you more money, as it is going to take up their time. Also, don't be afraid to ask the joiner if there is any way to make savings without compromising the job.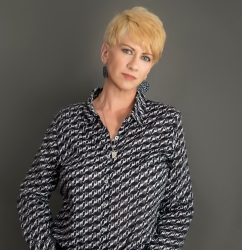 Latest posts by Deborah T
(see all)