What are the considerations before hiring an architect?
It doesn't matter how ambitious your architectural project is, the last thing you want is to fall short in the middle of it. It can be incredibly overwhelming when you are out of resources at a crucial point.
This is the reason many people consider hiring an architect so that they know how much is too much or less. Working with a professional gives you a sense of confidence that you are in safe hands. If you are thinking of hiring one for your own project, be sure to consider the following points before you get one onboard.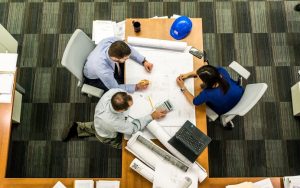 Be Open-minded
When hiring an expert, it is important to be open-minded and give them creative freedom. You also have to give them the flexibility to work if you really want them to contribute to your project with the wealth of knowledge they have acquired over the years. Don't expect too much too soon. Let the professional carefully study the design, structural integrity, etc. to give you their well-rounded professional opinion.
Define Project Timelines
A project without timelines is basically just shooting in the dark with no set agenda. Anything that begins with so much ambiguity can never fully reach fruition. You must define deadlines and have your architects weigh in on that. In fact, have your architect in place long before the project even begins. Work with them from the inception to be on the same page throughout. It is also important to leave room for variations in these timelines to set realistic expectations and deadlines.
Invest in a Professional
Many people wrongly assume that hiring professionals is an expensive proposition. However, this cannot be farther than the truth. According to experts like Hamptons Architects, when you get an architect on board, they can not only help you finish what you started well within time but also tell you how you can cut corners and save money.
In fact, some may even say that bringing in an architect actually proves to be more economic. The fees might even pay for themselves by helping you save so much time and money! You can also leverage their local contacts to strike a bargain on materials that can also mean additional savings.
Determine Project costs
Set your budget from the very start and discuss it clearly with your architect. Your experts should know the limits within which they are to work and deliver. It is very easy for project costs to spiral out of control in absence of these figures. Therefore, spend some time in defining the project budget and maintain realistic expectations to avoid any delays.
Architects are skilled professionals who can really help you do wonders with your project. However, not hiring them with proper consideration can just as easily throw everything off balance. This is the reason you should consider these factors before hiring someone. Clear understanding with the architect from the very onset will help you two to work closely and effectively throughout the length of the project.
Author:
James Dean is a content handler and blogger who loves to write on the quality of topics like commercial and residential, Home improvement recycling for their readers and followers. Dean has a fantastic ability to make the most complex subject matter easy to understand. Find him on @twitter.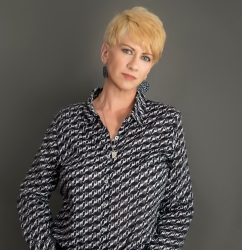 Latest posts by Deborah T
(see all)