I absolutely love both guacamole and hummus. In fact, I often crave them but sometimes can't decide which one to make. Now, I call this dish God Bless Texas Hummus. As it turns out, Tex Mex flavors and Mid Eastern hummus make a savory, delicious fusion. A hummus recipe is always great to keep on hand because it's just so easy to make.
I call this "God Bless Texas" for reasoning other than the seasoning. I make it from Black-Eyed Peas, a native and plentiful Texas crop. They are grown throughout Eastern Texas and are one of the state's main export crops.
RELATED POST: 3-Way Guacamole – Dip into these three unique recipes of a mexican classic
But if I had to choose one, I honestly prefer guacamole. However, I don't always have avocados on hand. On the other hand, there are always black-eyed peas in my pantry. This means that we have the ingredients for this dish on hand, in the pantry, at all times. So I use the beans and the vehicle for all the savory Tex Mex flavors. And yes, you would normally make hummus from garbanzo beans aka chick peas. However, this nods to Texas and its bountiful harvests.
GOD BLESS TEXAS HUMMUS
This is one of the easiest and quickest recipes to make. It takes less than four minutes from start to delicious finish. In fact, it takes me longer to get my food processor down from that really high cabinet above the fridge than it does to make the entire hummus recipe.
By the way, you can use a blender if you don't have a food processor. It's all good.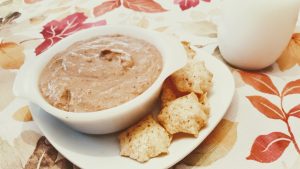 GOD BLESS TEXAS TEX MEX HUMMUS RECIPE
Ingredients:
15 oz can of black-eyed peas
1/4 of a large sweet yellow onion
2 tablespoons of olive oil
1 or 2 cloves of garlic
2 tsp. of chili powder
1 tsp. cumin
2 tsp. dried cilantro, or a handful of fresh if you have it
1/4 of a fresh lime
Instructions:
Drain the liquid out of the black-eyed peas, but reserve a tablespoon or two of the bean liquids. Then pour the reserved liquid and the beans into the food processor. Give the black eyed peas a pulse or two to get the hummus party started!
Then add the onion, olive oil, garlic (one or two cloves, it depends on how much you love garlic), spices into the food processor. Give the lime a squeeze to release the juice into the food processor as well.
Lastly, process the entire mixture until it has a creamy, smooth texture. In addition, if you want to add more seasoning, this is the time to make any adjustment. Please note: I don't add salt because the canned black-eyed peas have more sodium than I am supposed to have. But salt away if you wish!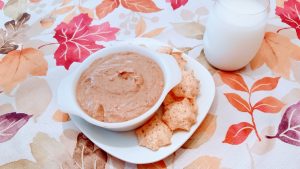 FINAL NOTES
This is an easy recipe and you probably have all the ingredients on hand. It's great to pull out the food processor and whip up a batch when you have unexpected company stop in.
You can add in sour cream, diced tomatoes, salsa, corn, or diced avocado. Play with this recipe. It really is a fun one!
Please let me know in the comments how you liked making this recipe!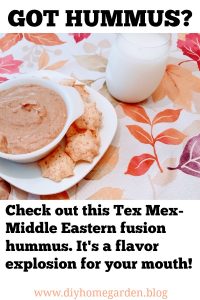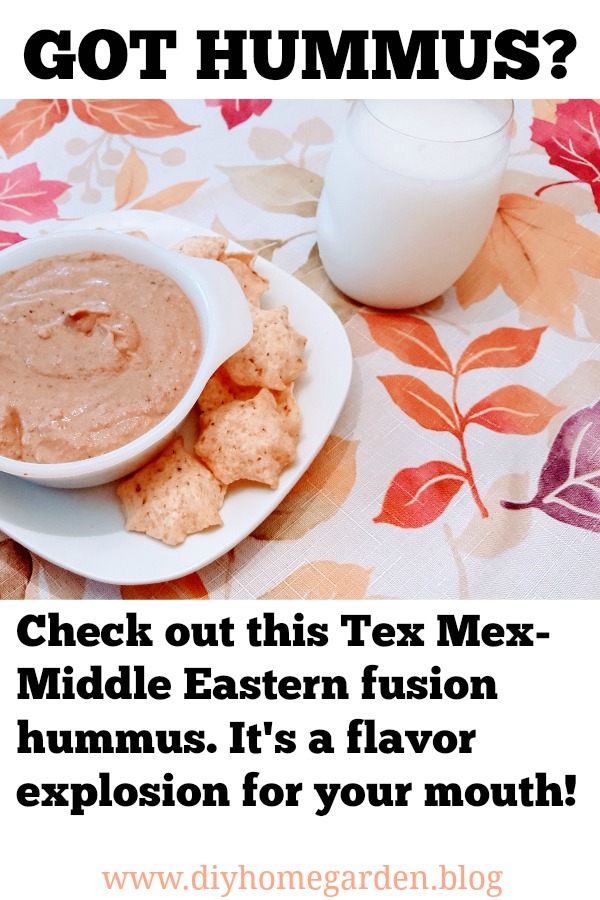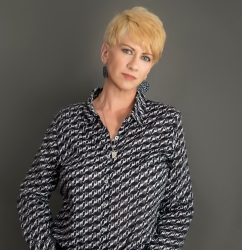 Latest posts by Deborah T
(see all)